Just stop in the wilderness and spend the night wherever you like - that's the idea of wild camping. Unfortunately, it's not quite that simple in reality. In many European countries, wild camping is subject to strict rules, or is even prohibited altogether.

You can get an overview of the legal situation for wild camping in Europe in this article.
What is wild camping anyway?
Wild camping describes spending the night in a camper or tent away from official sites and campgrounds. As a rule, this involves camping in the great outdoors.

For many travelers, this form of camping means a maximum feeling of freedom and flexibility. It is especially popular with nature-loving camping enthusiasts who want to spend a quiet vacation away from tourist hotspots and without direct camp neighbors.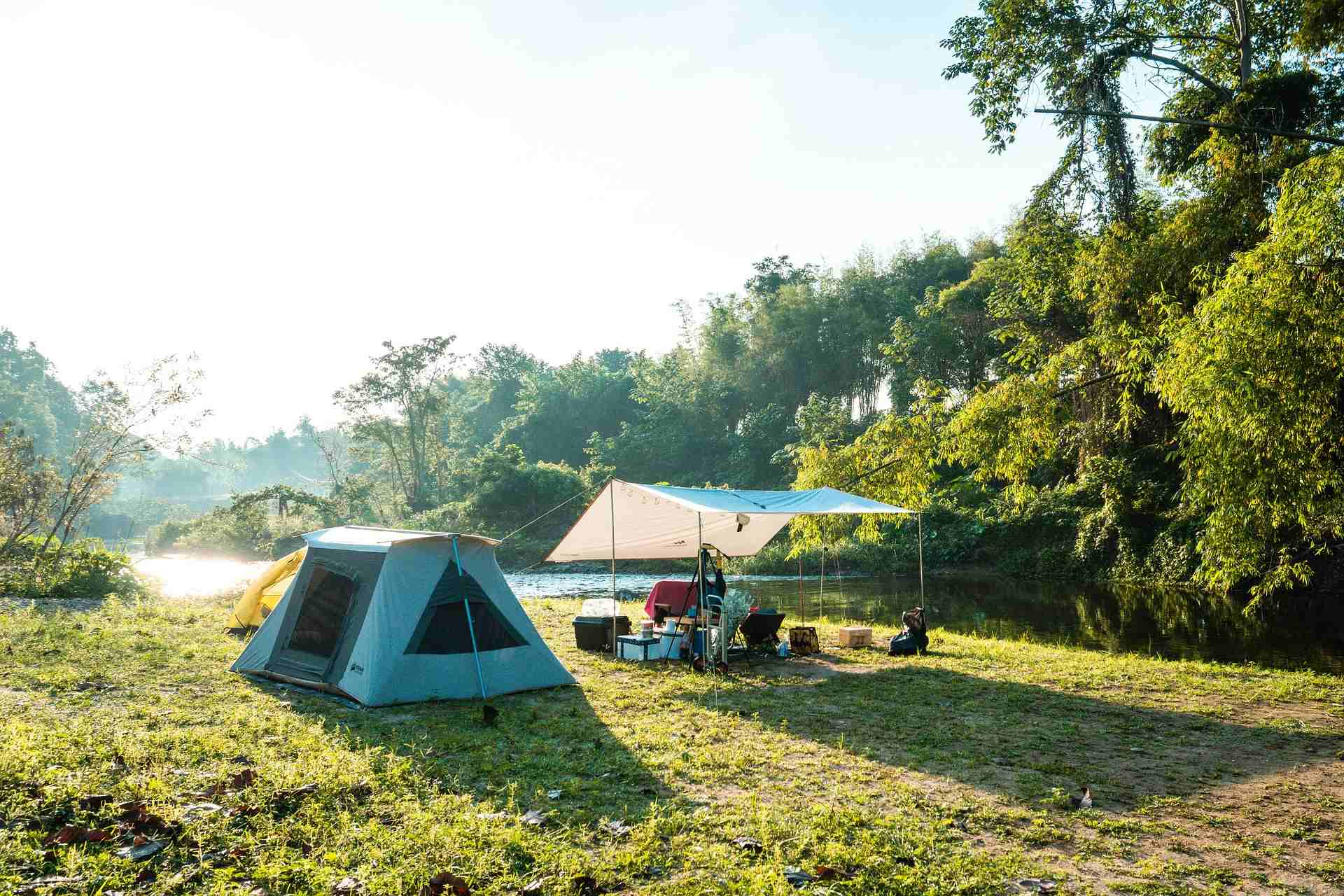 Is wild camping allowed?
Whether wild camping is allowed or not is actually not so easy to answer. The legal situation is very confusing and differs greatly from country to country. The basis for wild camping in Europe is the so-called "Everyman's Right". But beware: this does not apply in all countries.
That says the right of public access
The Everyman's Right grants all people the fundamental right to enjoy and freely use nature and wilderness. In addition to the right to enter, for example for hiking, it is also permitted to spend the night, for example in a tent. However, this is limited to a maximum of one or two nights.

The Everyman's Right does not apply in national parks and, in principle, not in cities. One of the most important conditions is that the nature and the locals are respected at any time.
Wild camping with the mobile home
The Everyman's Right applies only to hikers and cyclists who want to set up a temporary camp in nature. You are not allowed to drive and park your caravan or motorhome just anywhere. Instead, look for a public parking lot or a safe spot on the side of the road.

Wild camping in a camper is usually only allowed for one night. So don't get too comfortable and continue your trip the next morning.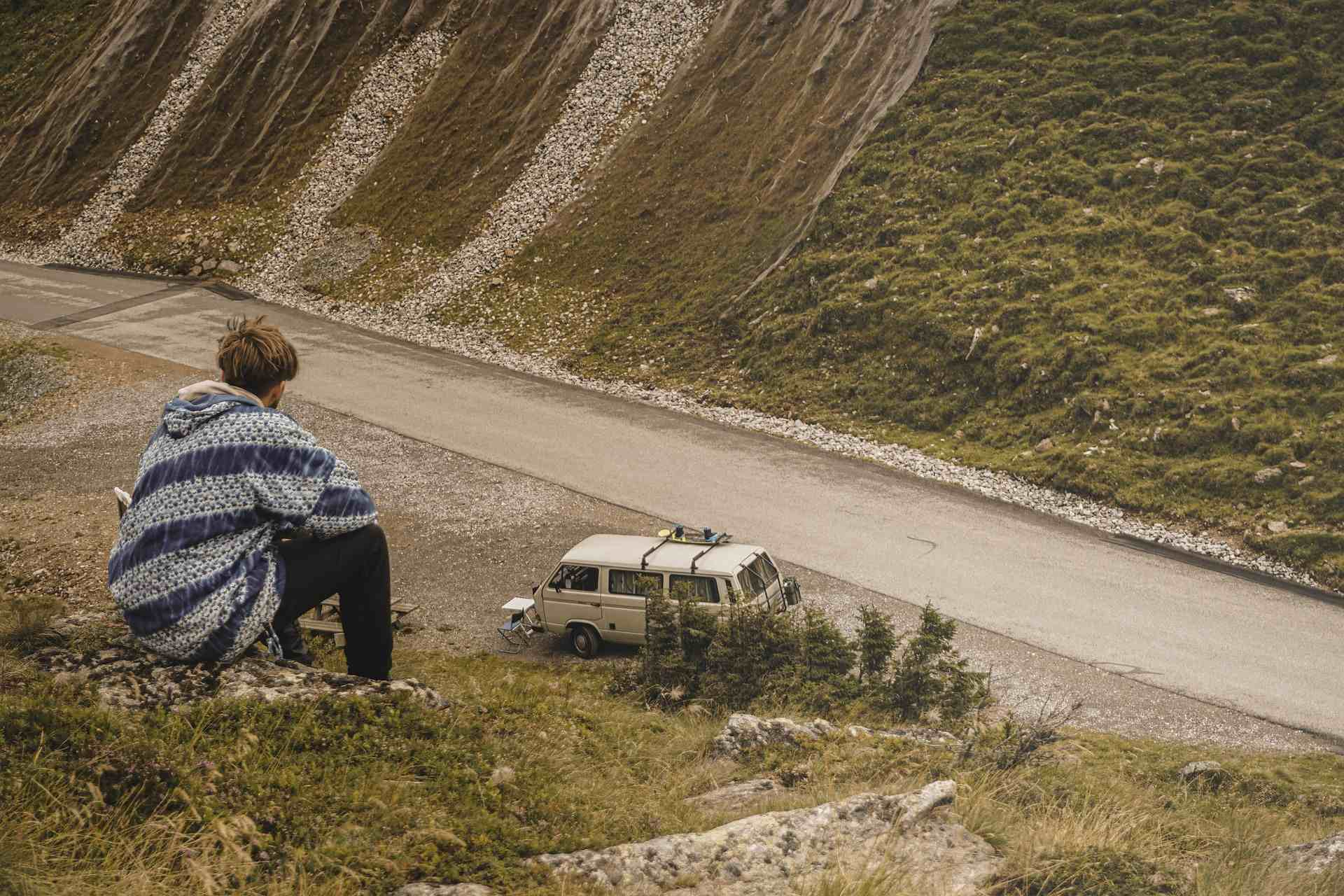 Sleeping in the car
Sleeping in the car, for example during a road trip, is usually not prohibited. As with wild camping with a caravan, it depends on where you park your car and how long you make yourself at home. Pay attention to the road traffic regulations, avoid stopping bans and private property and limit your stay to one night.

Wild camping in a car is not without danger. Look for a safe place, make sure you have enough oxygen and snuggle up in warm blankets. Especially in winter it can get very cold in the car. Gas heaters, gas stoves or car heaters are not a solution when camping overnight in a car - the devices should never be left running unattended, and there is even a risk of suffocation.
Camping in nature
Camping in the wilderness is the epitome of wild camping: simply pitch your tent in a meadow, field or forest and spend the night in the middle of nature. Whether this camping adventure is allowed is regulated individually in each country. So before you set up a tent camp, always familiarize yourself with the applicable local regulations.
Overnight in bivouac
A bivouac is a night camp under the open sky, without a tent, but only in a sleeping bag, on a sleeping mat or in a hammock. A tarp can also be used as weather protection.

Bivouacking is not clearly regulated by law. Who camps under the starry sky in the sleeping bag, moves thus in a legal grey area. An unplanned emergency bivouac, for example, if you are surprised by bad weather during a hike or are too exhausted to continue your journey, is generally permitted. Intentional bivouacking, on the other hand, is not welcome and may be construed as unauthorized wild camping.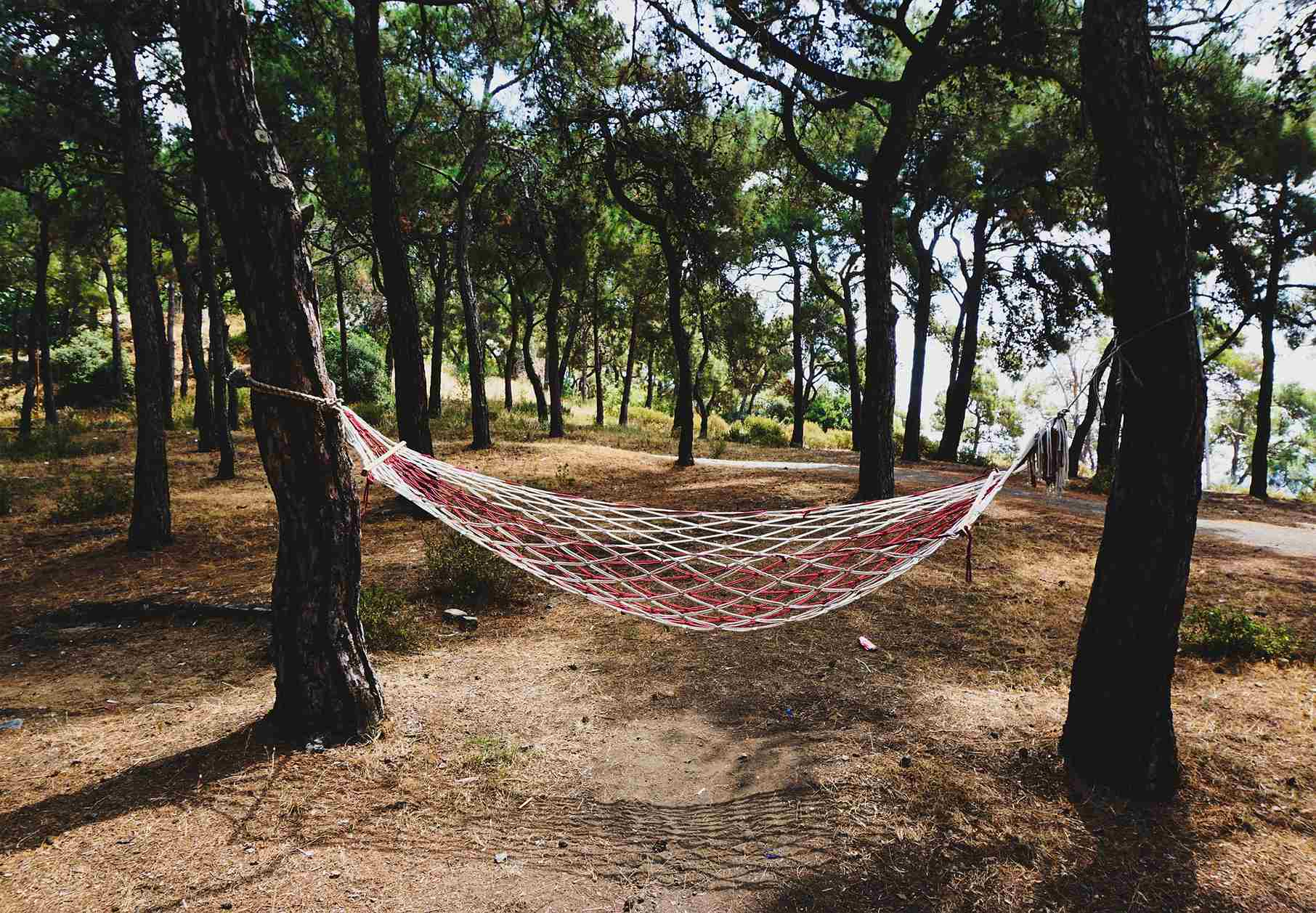 Sleeping in the woods
Forests, hunting and nature reserves as well as national parks are taboo for wild camping in most countries. If you still don't want to do without it, contact the respective forest owner or the forestry authority and ask for permission.

Otherwise, there are sometimes forest areas that are explicitly approved for wild camping. This is the case in Poland, for example.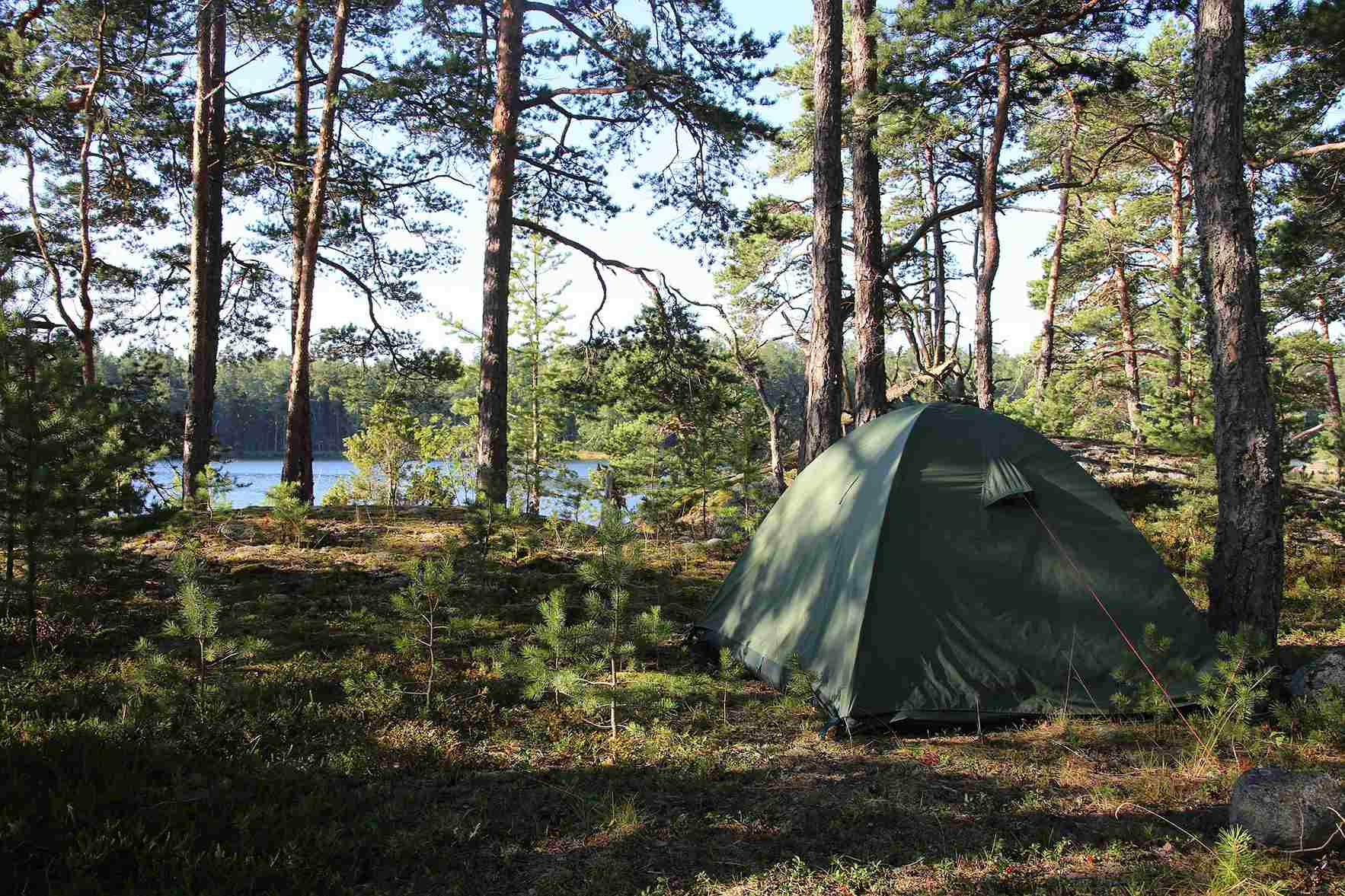 Overnight in the field
If you want to spend the night in an open field, you should keep your distance from private land - or get permission from the owner. In any case, camping is prohibited in agricultural fields so as not to cause any damage.
Where is wild camping allowed in Europe?
As we have already mentioned, the regulations on wild camping vary from country to country - there is no uniform regulation in Europe. In most countries, free camping in nature is either completely prohibited or strongly regulated and strictly controlled. If you are caught camping without permission, you will have to pay high fines, which can quickly break your vacation budget.

As an aid to what you should pay attention to as a wild camper in the European countries, we give you here a small overview of the current country-specific rules.
Countries that are good for wild camping
In the Scandinavian countries of Norway and Sweden, as well as in Scotland, the Everyman's Right applies. This means that wild camping is allowed - with a few exceptions. In these countries you will find many good places for wild camping, whether on the coast with a view of the sea or at picturesque lakes in front of an impressive mountain backdrop.

In the Baltic States (Estonia, Latvia and Lithuania), wild campers also get their money's worth: camping is possible on any public land if it is not expressly prohibited.

The situation is similar in Iceland: as long as you are not in national parks, residential areas or on private property, wild camping is allowed.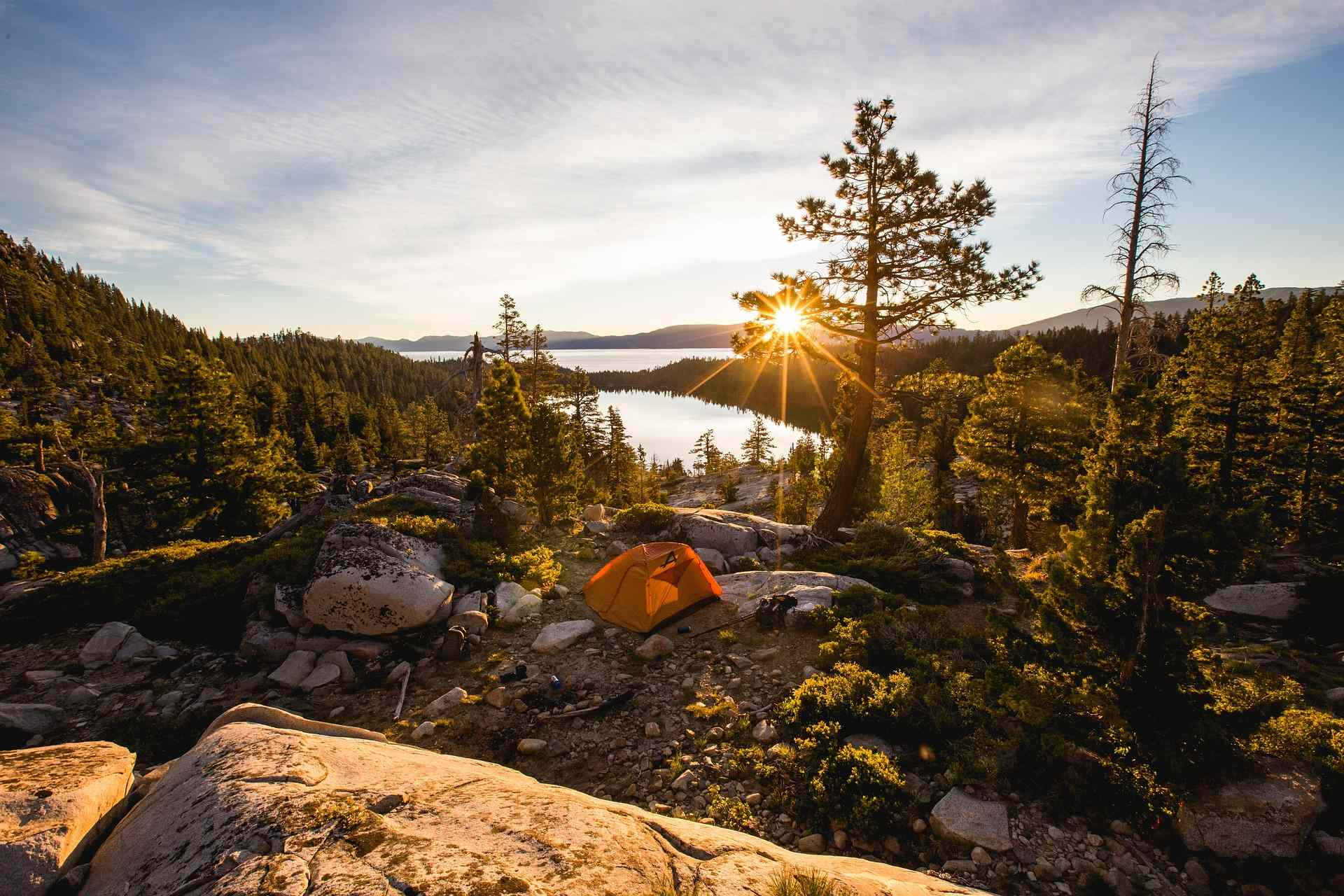 In these countries you can wild camp with some restrictions
In countries such as Poland, Switzerland and Portugal, you can also wild camp away from campsites, but sometimes only in designated areas and in compliance with strict rules. In Switzerland, the legal situation is different in each canton. Therefore, always inform yourself in advance or directly on site about the applicable regulations.
Where wild camping (with exceptions) is prohibited
In Italy, France, the Netherlands and Eastern European countries, camping in the wilderness is generally prohibited. In Denmark, there are some exceptions, but they come with strict rules. In Spain, wild camping is subject to regional bans. Where it is allowed, you usually have to get an official permit.

Also in Germany it looks rather bad for nature-loving campers: Wild camping with a tent is not allowed even away from nature reserves and, depending on the federal state, can result in a charge.

With caravans, the situation is somewhat clearer: on rest areas and state parking lots, spending the night in a camper is usually no problem - but only for one night for recreation. For a short stopover this is perfectly sufficient, but for an extensive camping vacation with the whole family you should use official sites.

But you don't have to give up camping in nature completely: in many places there are now also so-called trekking sites, so to speak designated wild camping sites, where you can spend the night for free or for a small fee.
What are the penalties for wild camping?
Here, too, the answer is: the penalties for unauthorized wild camping vary from country to country in Europe - and sometimes even from state to state.

In Germany, wild camping is punished as an administrative offense. In addition to warnings of up to 100 euros per person, high fines of 500 to 2500 euros can be expected, depending on the severity of the violation. The amount depends on whether you are wild camping with a tent or caravan, where you are staying and for how long. The penalty is particularly high if you endanger or actively damage nature.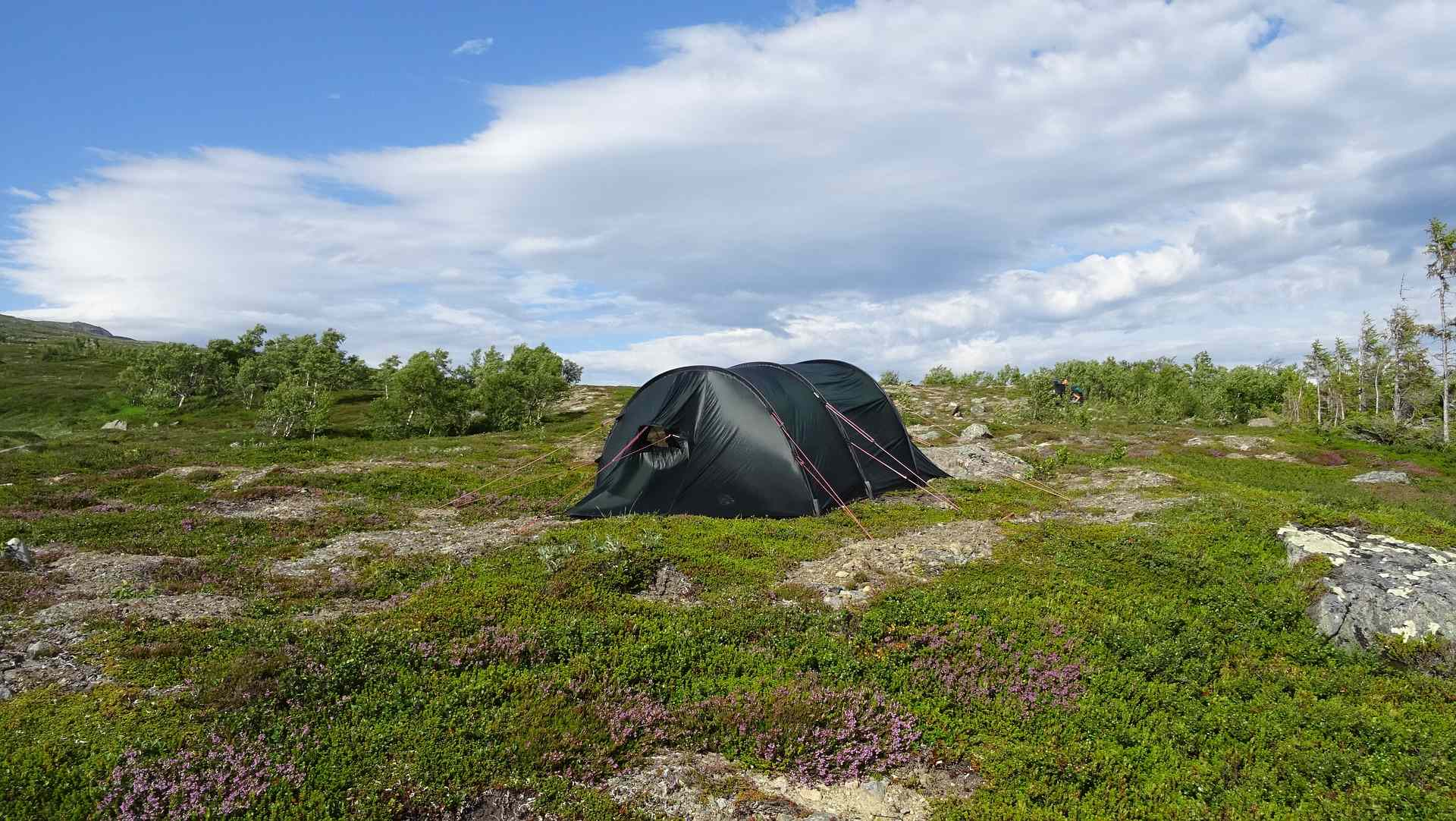 What should be considered when wild camping?
In addition to the legal regulations, you should observe some rules of conduct during your camping trip in the wilderness:
Be respectful of the locals and do not disturb them.

Stay away from residential areas and camp out of sight of houses.

Avoids noise - to protect wildlife and out of consideration for local residents.

Always behave considerately in nature and leave everything as you found it.

Always take rubbish with you and dispose of rubbish properly.

Do not do your business in nature, but use public or mobile toilets , for example the Boxio urine-diverting toilet .

Only camp in small groups . Usually a maximum of three small tents are tolerated in one place.

Be careful with open fire , even with the camping stove. In the vicinity of the forest you should avoid it completely.

Stay in the same place for a maximum of one or two nights .

If you are unsure whether wild camping is allowed at your chosen location, it is better to ask and get permission.
If you adhere to the points mentioned and inform yourself exactly about the legal situation at your vacation destination, you can enjoy the feeling of freedom when wild camping in Europe without a guilty conscience and unpleasant surprises.

Frequently asked questions about wild camping in Europe
Is wild camping allowed in Europe?
Wild camping is subject to the legal regulations of the respective countries. There is no uniform regulation in Europe. Whether wild camping is allowed therefore varies from country to country.


In which countries is wild camping allowed?
In the Baltic and Scandinavian countries (with the exception of Denmark), as well as in Iceland and Scotland, wild camping is generally allowed with few restrictions. Other countries such as Switzerland and Portugal allow wild camping under some conditions.
Is wild camping allowed in Germany?
In Germany, wild camping with a tent is generally prohibited. However, there are designated natural, inexpensive campsites in many places. Overnight camping with a camper van is permitted for one night in state parking lots.
What penalties should I expect for illegal wild camping?
In Germany, wild camping is an administrative offense punishable by warnings and sometimes high fines. Depending on the severity of the offense, these range from 100 euros per person to four figures.
Can you sleep in the car?
Sleeping in the car is usually not a problem, as long as the car is parked in a safe and legal parking lot. The stay should also not last longer than one night.
Is it forbidden to camp in the forest?
In many countries, wild camping in the forest is prohibited, unless there are explicitly approved places for camping. It is often worth asking the responsible forestry office.
What counts as a bivouac?
A bivouac is a sleeping camp in the open air, usually in a sleeping bag or even in a hammock. As a rule, a bivouac is unplanned and is set up only in emergency situations, such as exhaustion, an injury or bad weather conditions that hinder further travel.