At first glance, camping is a particularly nature-loving type of vacation. But is camping also sustainable and environmentally friendly?

In this article, we explore this question and give you helpful tips on how you can camp and travel as sustainably as possible.
How sustainable is camping?
Basically, it can be said that spending the night in a camper is more environmentally friendly than vacationing in a hotel. It is even more sustainable to camp in a tent.

Also, traveling by motorhome usually has a better carbon footprint than traveling by air. However, due to its size and weight, the camper consumes more than a smaller car.

In the end, how sustainable camping vacations really are depends on the distance and length of the vacation: the shorter the journey and the longer the period of your camping vacation, the more camping shows itself to be an environmentally friendly alternative.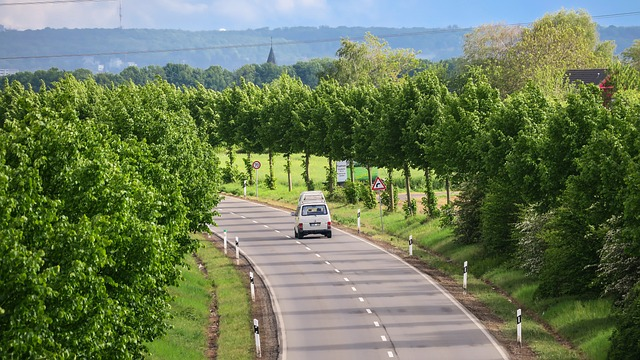 Other factors also play a role, such as the choice of motorhome and campsite, as well as the design of your vanliffe.
This is how you recognize sustainable campsites
Choose environmentally friendly campsites for your camping vacation. You can recognize them by the following seals and labels, for example:
Ecocamping: 208 campsites in seven nations have already been awarded the label of the Ecocamping initiative for ecological camping in Europe.

EU Ecolabel:

Das Siegel der Europäischen Kommission für umweltfreundliche Produkte wird seit dem Jahr 2000 auch für Dienstleistungen, darunter Beherbergungsbetriebe wie Campingplätze, vergeben.

Green Key eco-label: This is a global award for tourism businesses that meet the criteria of the Foundation for Environmental Education (FEE).
Environmental seals like the ones just mentioned are awarded to campgrounds that have
Protect nature and biodiversity

Do not pollute soil and water

Renewable energies, e.g. As solar energy use

conserve resources

Eliminate waste and single-use items and encourage recycling

Offer leisure activities that protect the environment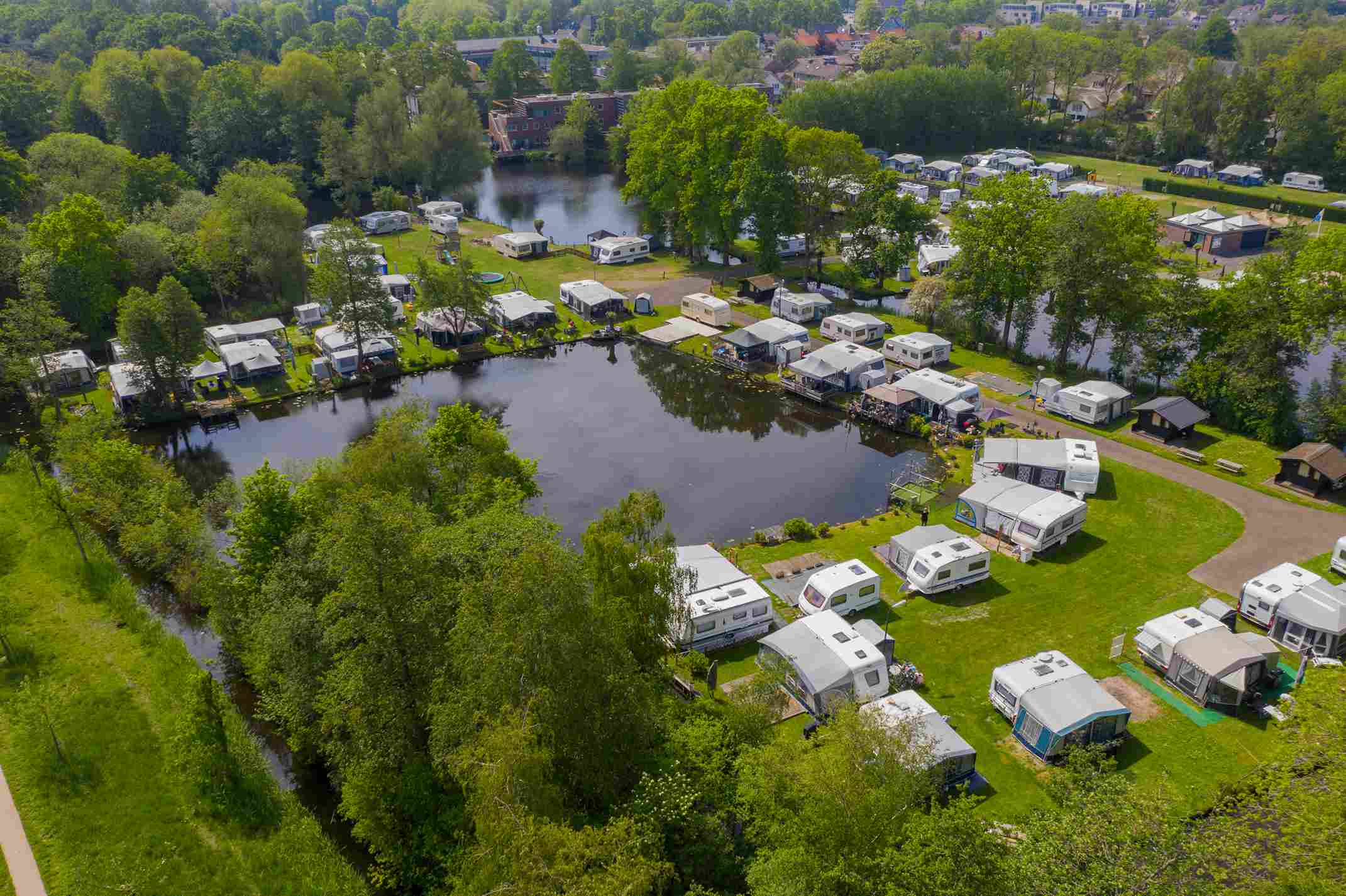 Sustainable travel with the camper
In addition to the choice of the campsite, you should also pay attention to some points when arriving and departing with the camper.
Choice of mobile home
The larger and heavier your motorhome is, the more fuel it consumes. Older models also tend to have higher fuel consumption.

So think about how much space you really need and how extensive the equipment actually has to be. For a cozy trip for two, a converted bus may be enough, for families, a semi-integrated motorhome is a spacious yet slim mobile home.

Also keep the interior as minimalist and functional as possible and go for natural materials. A good choice, for example, is softwood, as it has a comparatively low weight.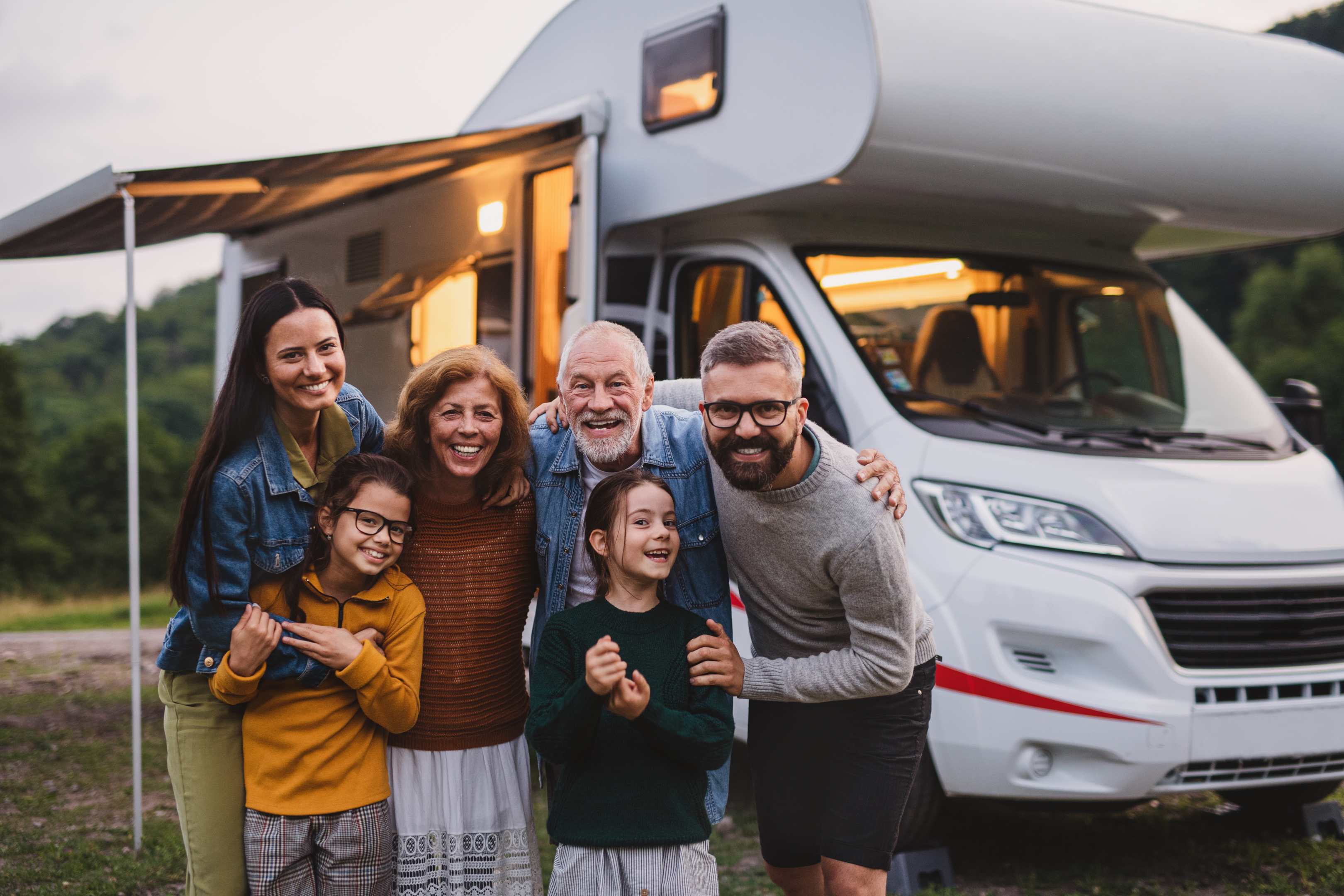 Avoid unnecessary load
As we mentioned earlier, the weight of the camper has a big impact on how much fuel it consumes. Therefore, when traveling sustainably with the camper, try to reduce unnecessary load:
Empty the dirty water tank before departure.

Only fill up the fresh water tank at the campsite.

Only take as much luggage with you as is necessary for your vacation. Check the weather forecast for your vacation spot in advance to pack the right clothes. Use solid soaps instead of liquid shampoo and shower gel.

Buy groceries locally. This not only saves you weight, but also supports regional agriculture.
Drive fuel-efficiently
In order to save fuel during the journey, you should maintain a constant speed as far as possible. You can achieve this by thinking about the best route in advance. Don't just blindly follow the navigation system, but choose the shortest route possible with few obstacles.

On the other hand, you should always drive with foresight so that you don't have to brake and accelerate too much. Also make sure to shift gears optimally and check the tire pressure before driving.

You can also reduce fuel consumption by switching off the air conditioning. Instead, open the windows and enjoy the scent of freedom!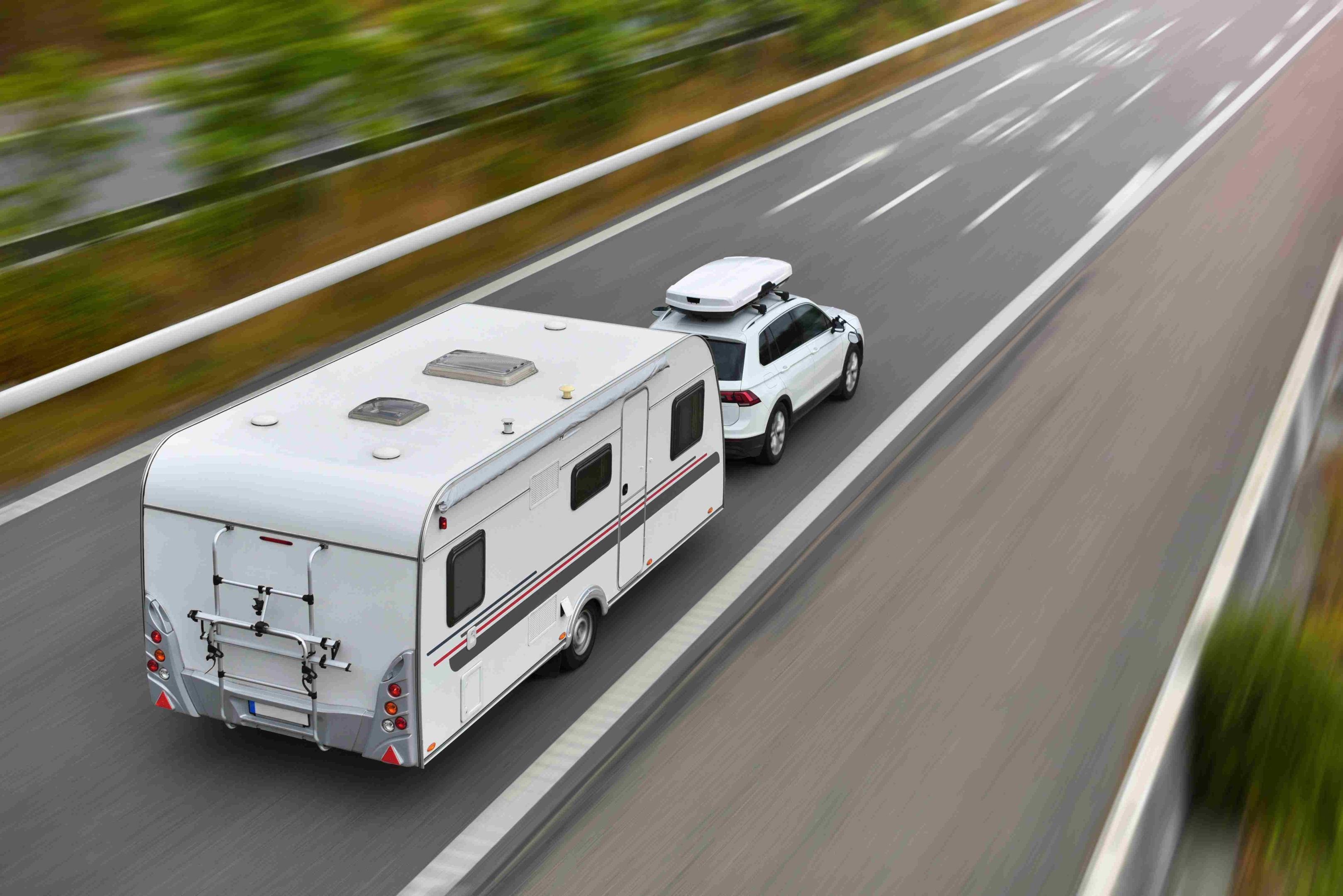 Leave the mobile home on site
Use your motorhome only for the arrival and departure and leave it at the campsite during your stay at the resort. The best way to explore the area is by bike - if you don't bring your own bikes, many campsites offer the possibility to rent them. Alternatively, use public transportation.
Tips for an environmentally friendly van life
When it comes to sustainability, choosing a campsite and a motorhome is not enough. Rather, environmental protection is a decision that you make every day anew and live through your behavior. You should pay particular attention to the following points for resource-saving camping.
1. Save water and electricity
Use your resources sparingly. To save water, do not take extensive showers every day. Often a "cat wash" with a little soap and a washcloth is enough.

You also don't have to wash each plate separately right after use. Wait until some dishes have accumulated before washing them. A water glass or a plate with just a few bread crumbs on it can be reused several times without washing. Also, be sure to turn off the faucet while washing dishes or brushing teeth.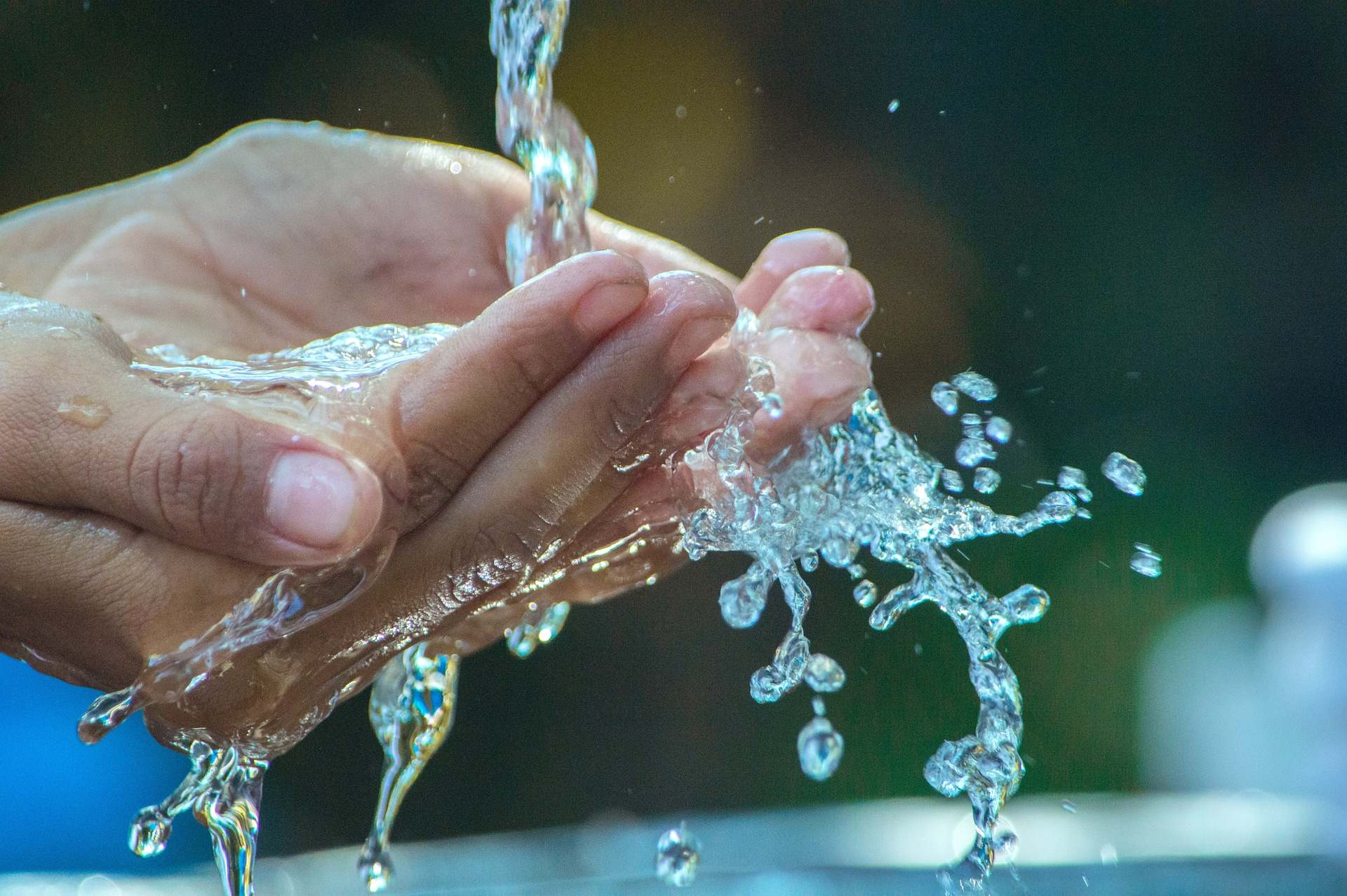 To save electricity, you should use as few electronic devices as possible. You can safely leave entertainment devices such as a TV at home, and your smartphone is best used only when you need it, for example for phone calls and navigation. Otherwise, enjoy the entertainment program at your vacation destination, engage in environmentally friendly leisure activities such as a bicycle or canoe tour and enjoy the nature outside your campsite door.

If you do need electricity, then ideally use solar energy, also for lighting. Make sure you use energy-saving light sources, such as LEDs.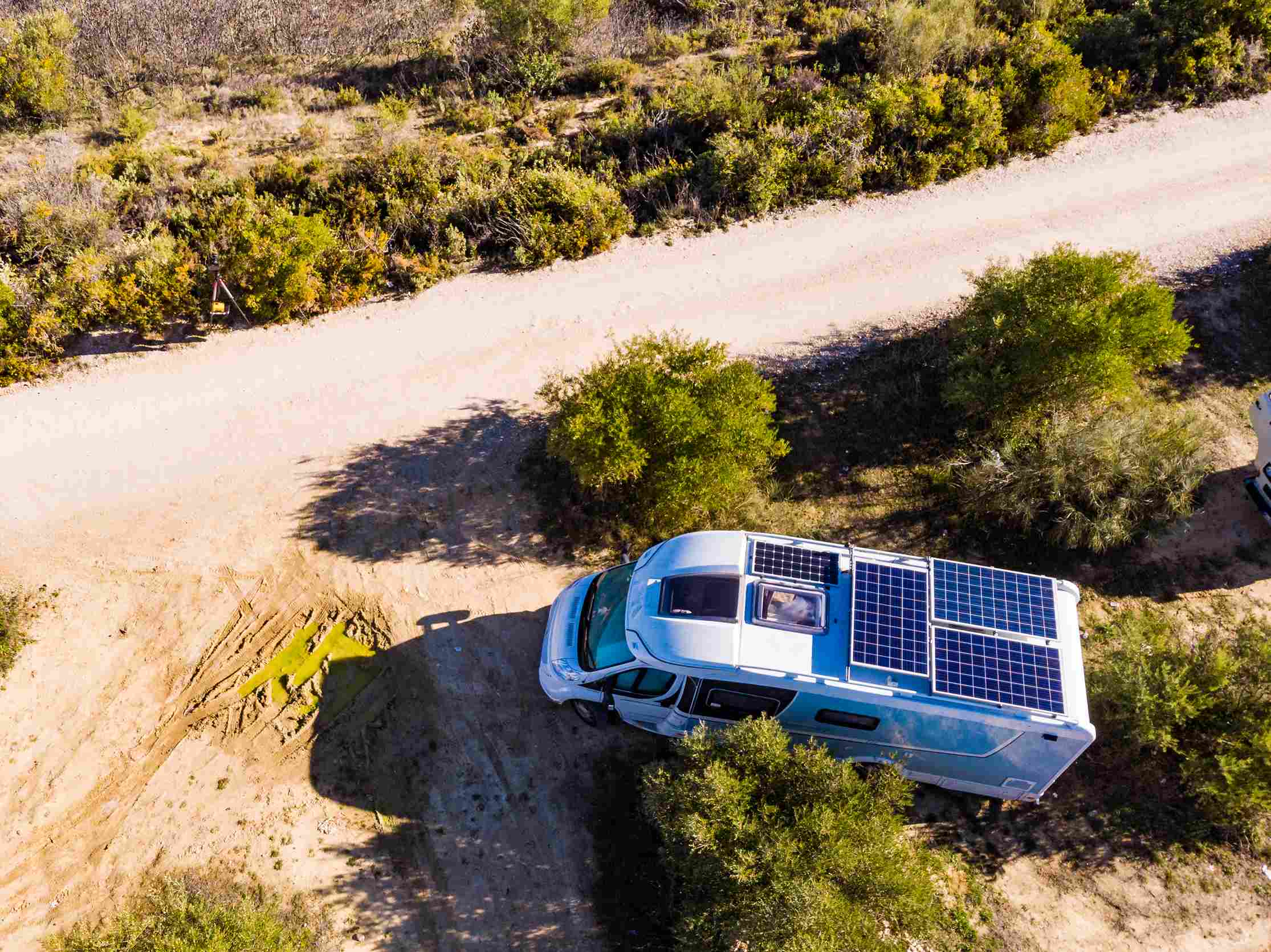 2. Avoid waste
For the sake of the environment, avoid waste as much as possible and always dispose of waste properly. Use the garbage stations on the campsite and separate the garbage correctly. When you are out in nature, always take your trash with you. Always leave the campsite and the surrounding area clean.

Do not use disposable products. To save on packaging waste, use storage boxes, cloth bags and other reusable or recyclable containers. This also applies to dishes and cutlery.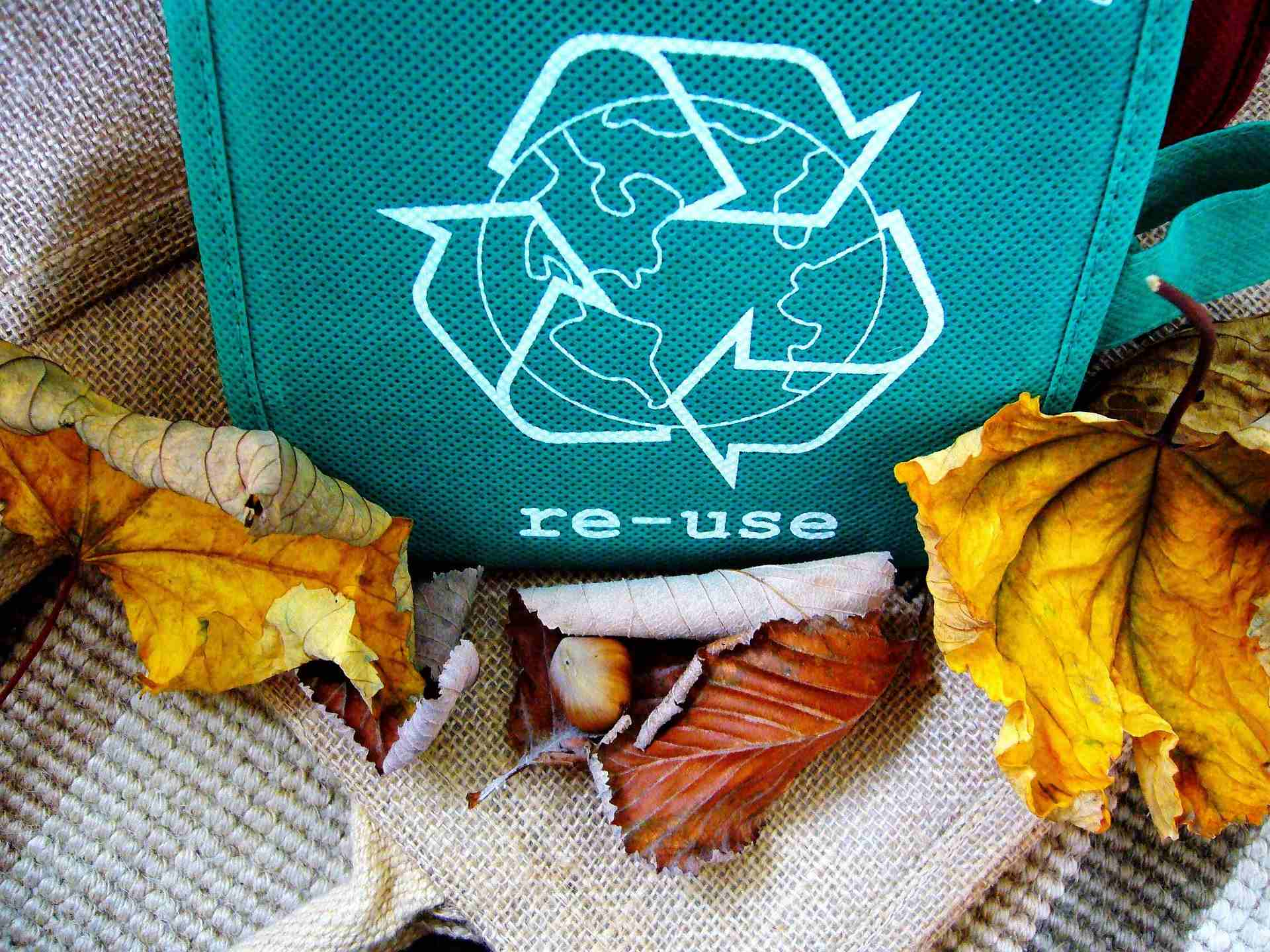 Grey water from rinsing, showering, cooking, etc. should only be discharged at special disposal points. You will find these at your campsite. Also at some gas stations you have the possibility to dispose of gray water - just ask. Under no circumstances should you pour it into nature, into bodies of water or into the manhole.
3. Use biodegradable products
Ideally, your vacation luggage should contain products that are as sustainable as possible. Make sure that your shower gel, shampoo, dishwashing detergent and cleaning products are biodegradable so that they do not pollute the groundwater. Also avoid environmentally harmful or even toxic additives for your camper toilet.

In general, you should say goodbye to chemical toilets. A much more sustainable alternative are composting toilets. The Boxio composting toilet is made of recycled plastic and does not require any water or chemicals. Urine and solid waste are collected in separate containers. Thanks to the compostable bag, you can also easily dispose of feces, toilet paper and bedding in the trash after using the toilet.

The same applies to portable toilets: Dispose of waste and wastewater exclusively at the designated disposal points!
Conclusion: This is how you ensure more sustainability on your camping holiday
Sustainable camping is a trend that not only more and more travelers are discovering for themselves, but also more and more suppliers of campsites, mobile homes and camping accessories have recognized. As a result, there are now many options open to you, how you can travel sustainably without much effort and in a relaxed way, without having to sacrifice comfort.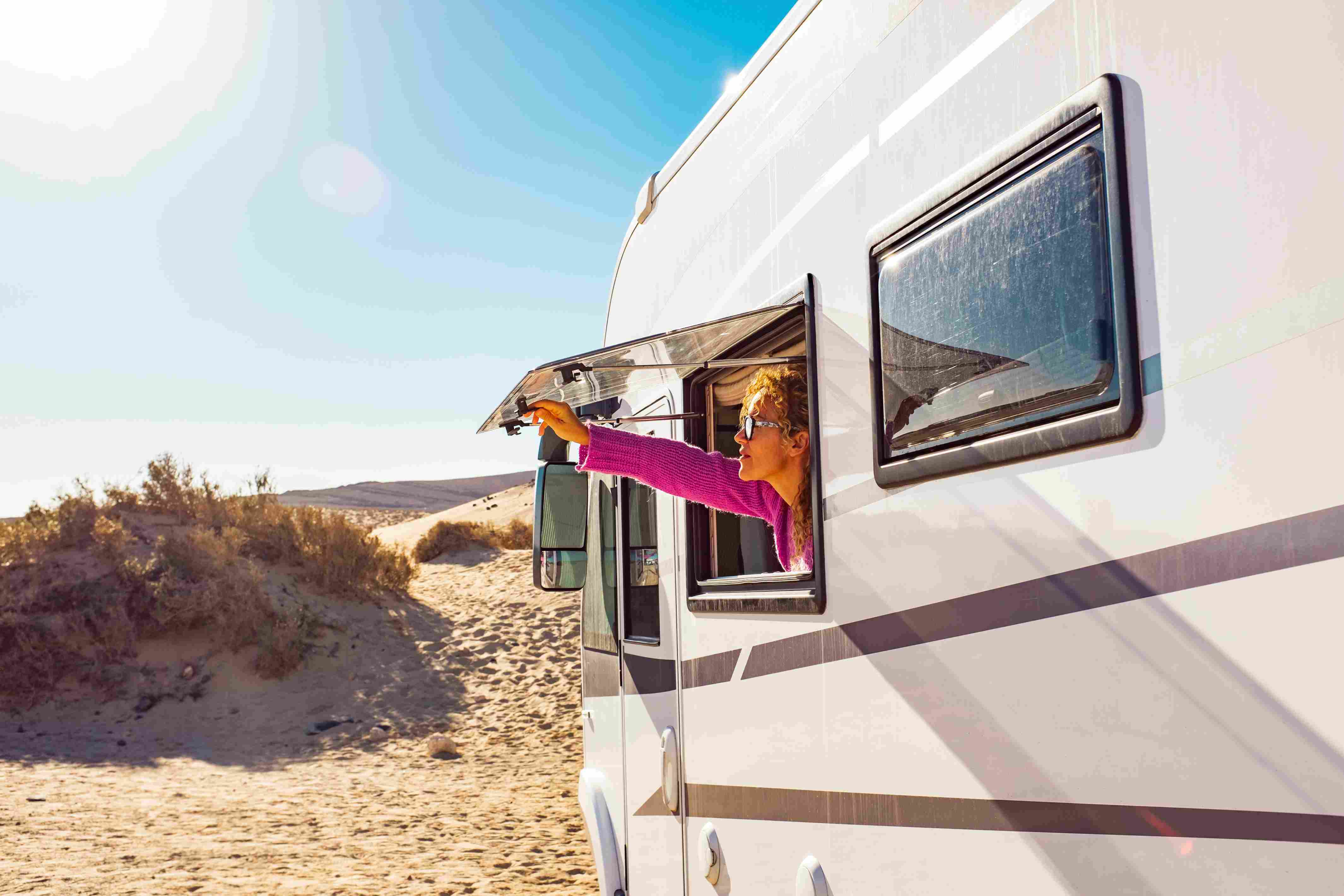 The most important thing is to plan your trip: check whether your vacation destinations are really suitable for travel by motor home or whether it is more environmentally friendly to travel by train, for example, and then rent a mobile home on site.

If you are buying a camper or upgrading it yourself, choose natural materials, functional equipment and the right size. Afterwards, make sure you drive in a fuel-efficient manner and always behave in a resource-saving and environmentally conscious manner at your vacation destination.

At the end of the day, you are the guest. Leave the campsite and the surroundings as you found them. Sustainable camping is not only good for nature, but also for your wallet. So you can plan your next sustainable vacation right away!