2023 will be another year of the camping boom: the thirst for adventure, the joy of outdoor activities and the desire for flexible travel are growing unchecked. In this article, you can find out which camping trends will make caravanning even sweeter in 2023.
#1 Camping vehicle: Full trend the 4x4 all-wheel drive look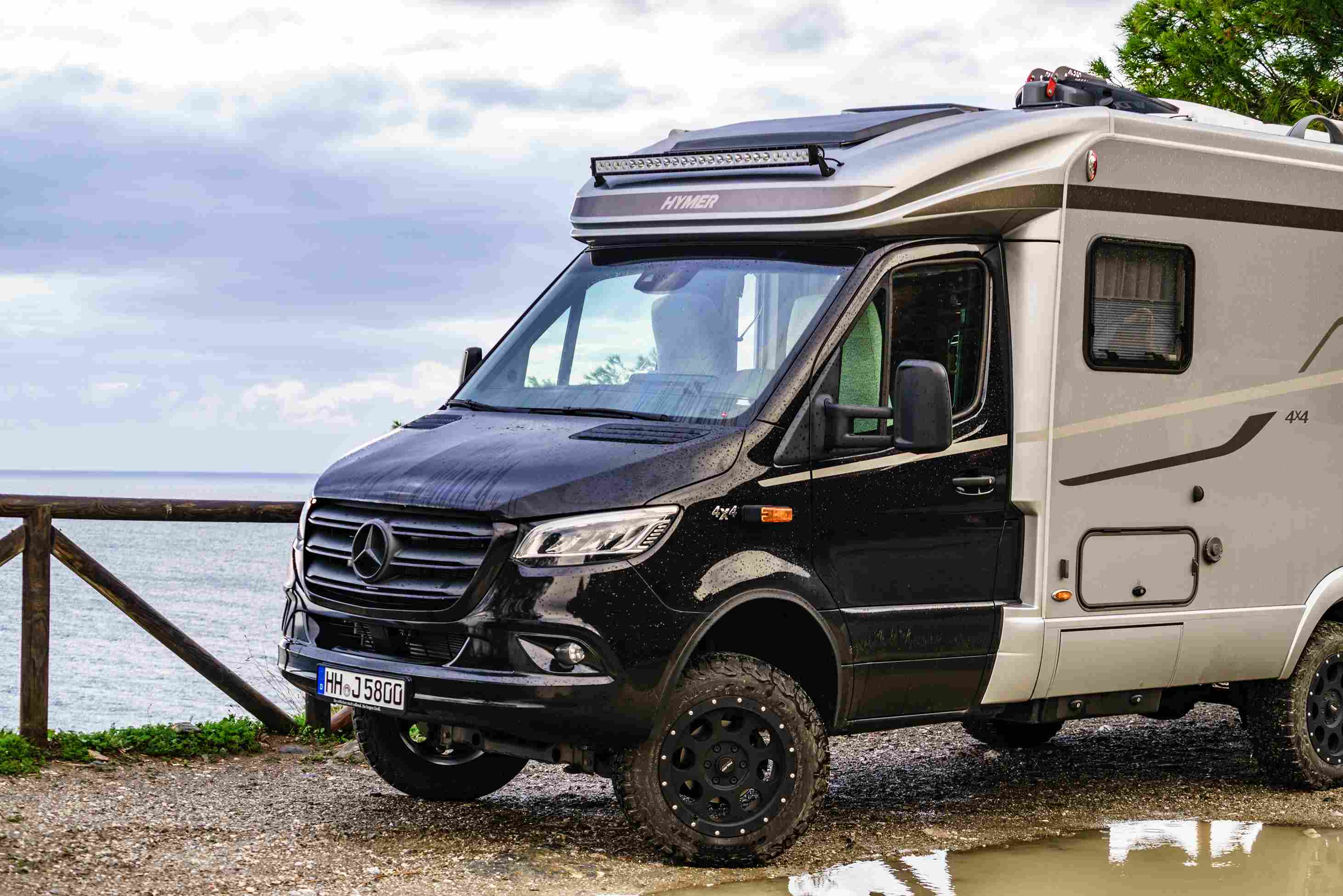 The CMT 2023 in Stuttgart - the world's largest public and tourism trade fair, revealed the camping trends for the current year. In addition to large, massive expedition vehicles, VW buses, motor homes and caravans of all kinds were on display in the exhibition halls. What stands out here is the trend toward the 4x4 all-wheel-drive look: off-road tires, raised vehicles, snorkels and matte-black decals - all campers are meant to look like they were made for a mud trip.

Doing the van conversion yourself remains a popular camper hobby, because it means your adventure begins before you even start your first trip. In addition, this gives you the opportunity to customize your camper van or caravan: from the kitchenette to the bed, you can come up with your own concepts.

What else is new? Due to supply bottlenecks at Fiat, other base vehicles such as Ford-Transit or Mercedes are increasingly being seen for panel vans and camper vans. These models also make really good bases.
#2 Camping equipment: bright colors are the trend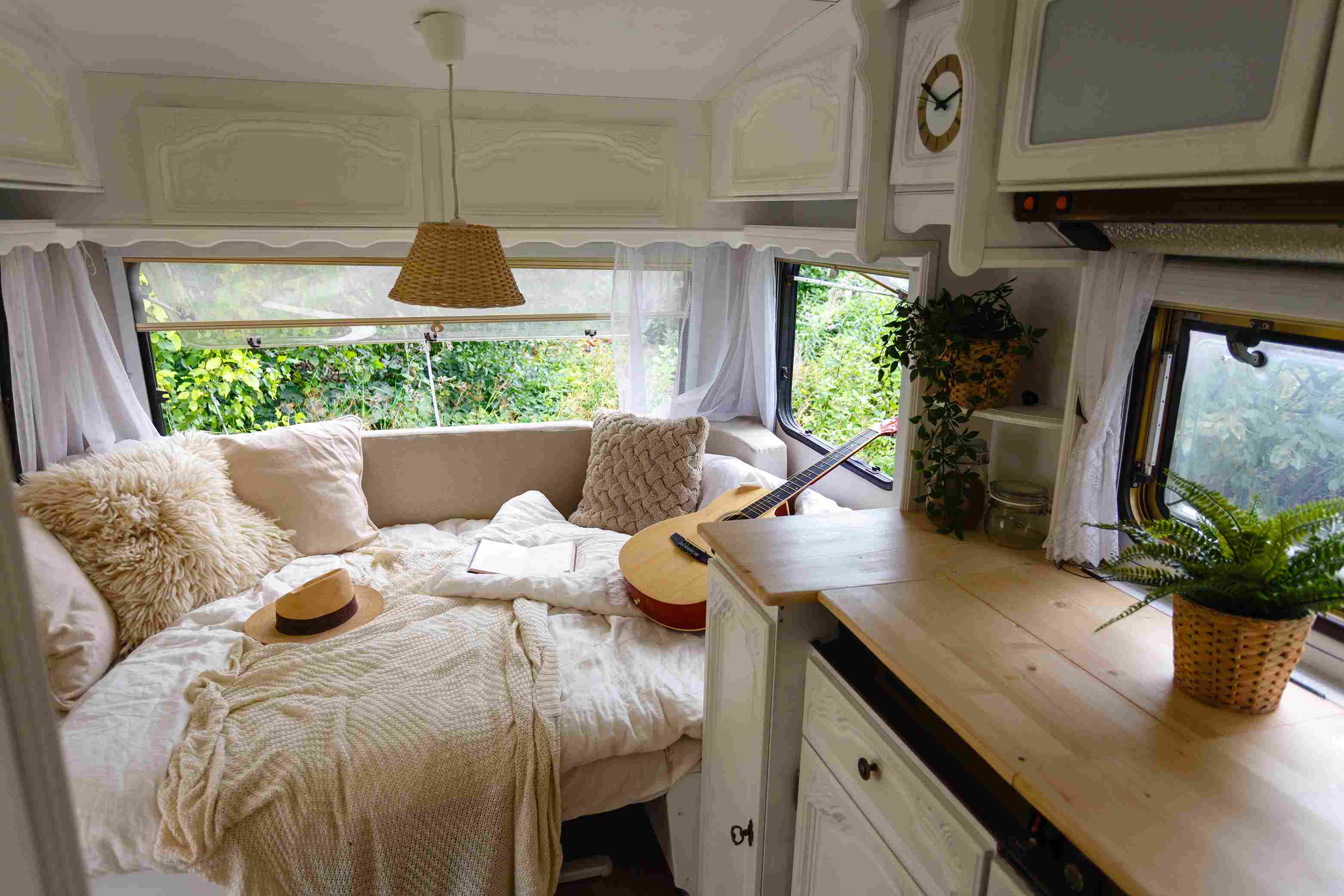 Whether camper or caravan, everything goes to bright colors and natural materials.

Especially campers who had bought their travel vehicles during the pandemic are getting ready to rebuild or retrofit this year. In addition, many campers want a little more luxury and more comfortable camping gear on their trips that is sustainable.

At the top of the list of must-have camping equipment is their own private sanitation. Here, too, the trend is away from chemical toilets to sustainable separate toilets.
#3 Pitches: Wild camping remains trend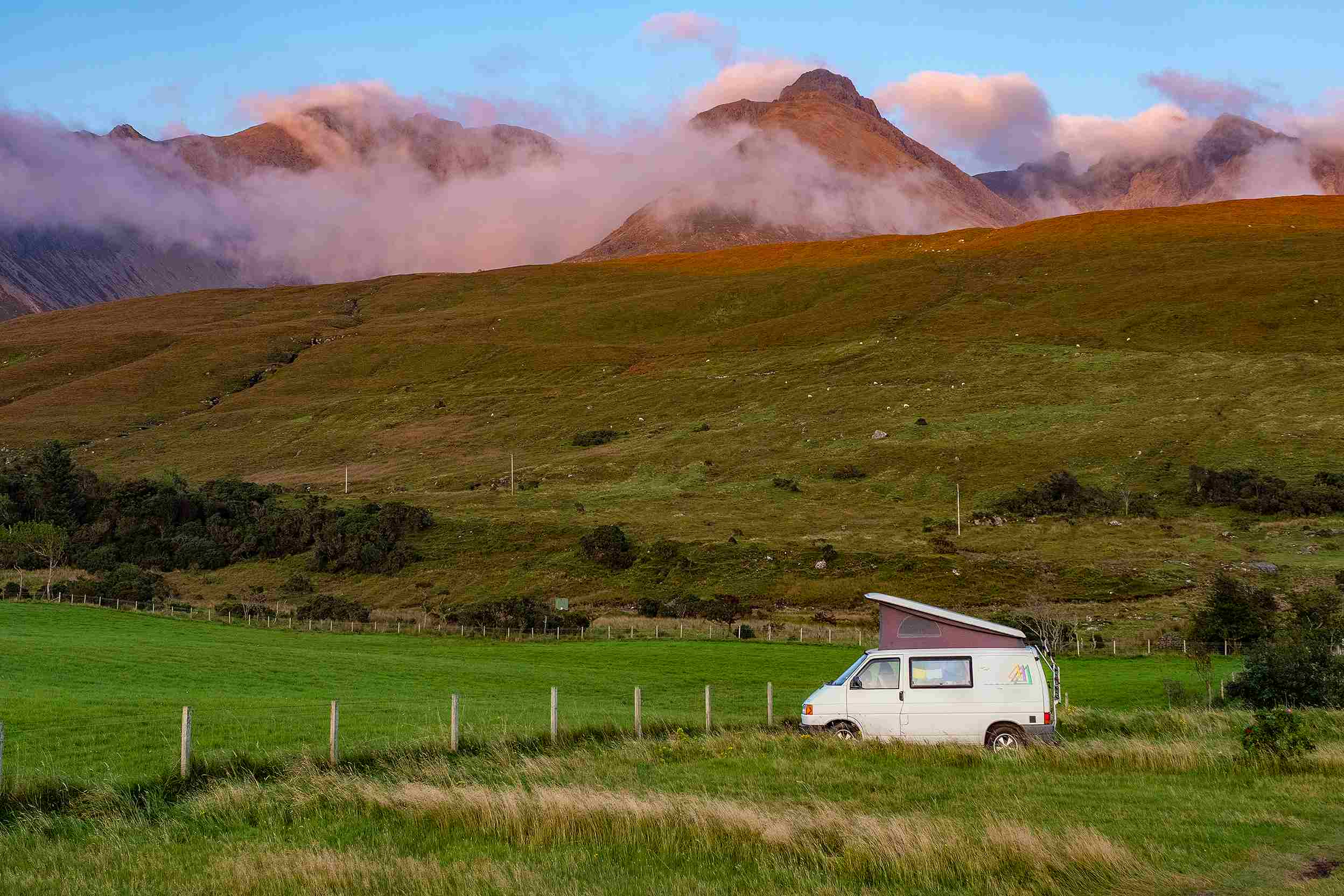 Wild camping will remain a trend in 2023 and will become even more popular. Because while campers escape from everyday stress into nature, they want to be undisturbed, i.e. away from the official campsite. People are also looking for unique spots with breathtaking scenery.
#4 Ventures: Fit & active this is how campers want to live and travel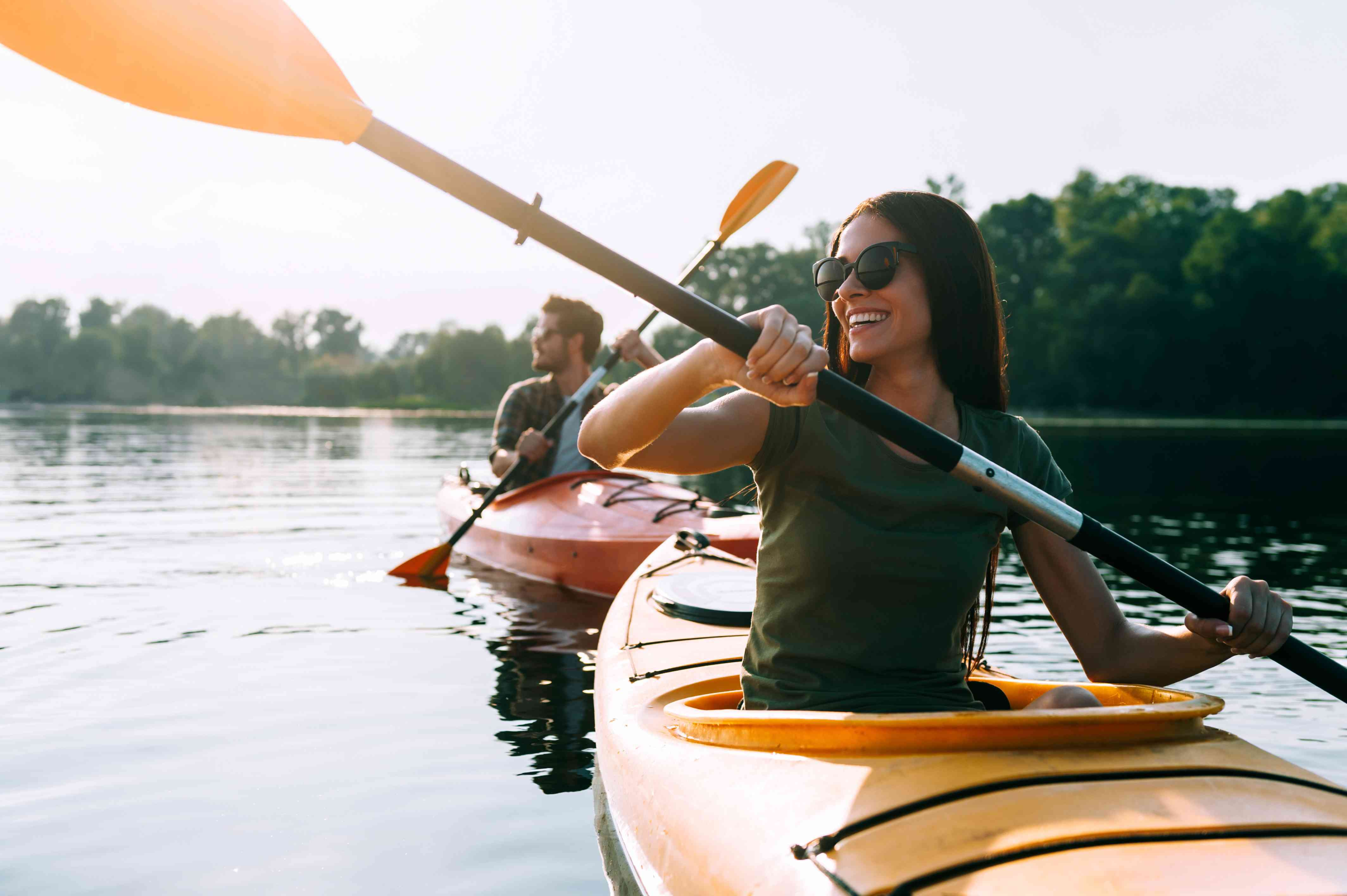 Between the evening atmosphere around the campfire and simply letting your soul dangle in the hammock, campers also want to experience something. That's why cool outdoor activities should not be neglected. Whether with a dog or a partner, German campers love to be sociable, as you told us in the survey on German camping behavior. What can you do together?
Classic outdoor activities that never get boring are:

Cycling


Hiking


Climbing


Kayaking


Geo-caching


Pilgrimages


Bushcrafting


Stand-up paddling


Surfing


Kiteboarding


Fishing


Snorkeling/Diving
💡Extra tip for authentic travel experiences: How about helping out with the olive harvest in Greece? If you feel like it, then Camping Sikia offers exactly what you are looking for.
#5 Destinations that will be particularly worthwhile in 2023
The world is full of natural spectacles that are worth discovering. Some of them we have less chance to see than others. This is the case, for example, with our first travel tip.
Annular solar eclipse over North, Central and South America, which you can marvel at on October 14, 2023. So how about combining this natural spectacle directly with a cool road trip through the States?

If it's going to be heavenly, then auroras are always worth a trip. Where you want to see them, you have the choice between Alaska, Canada, Finland, Iceland and Norway.

If you don't want to travel exactly where everyone goes camping and are looking for a surprise, we recommend the mud volcanoes of Berca in beautiful Romania.
Camping Trends Conclusion: Camping 2023 will be a pleasure!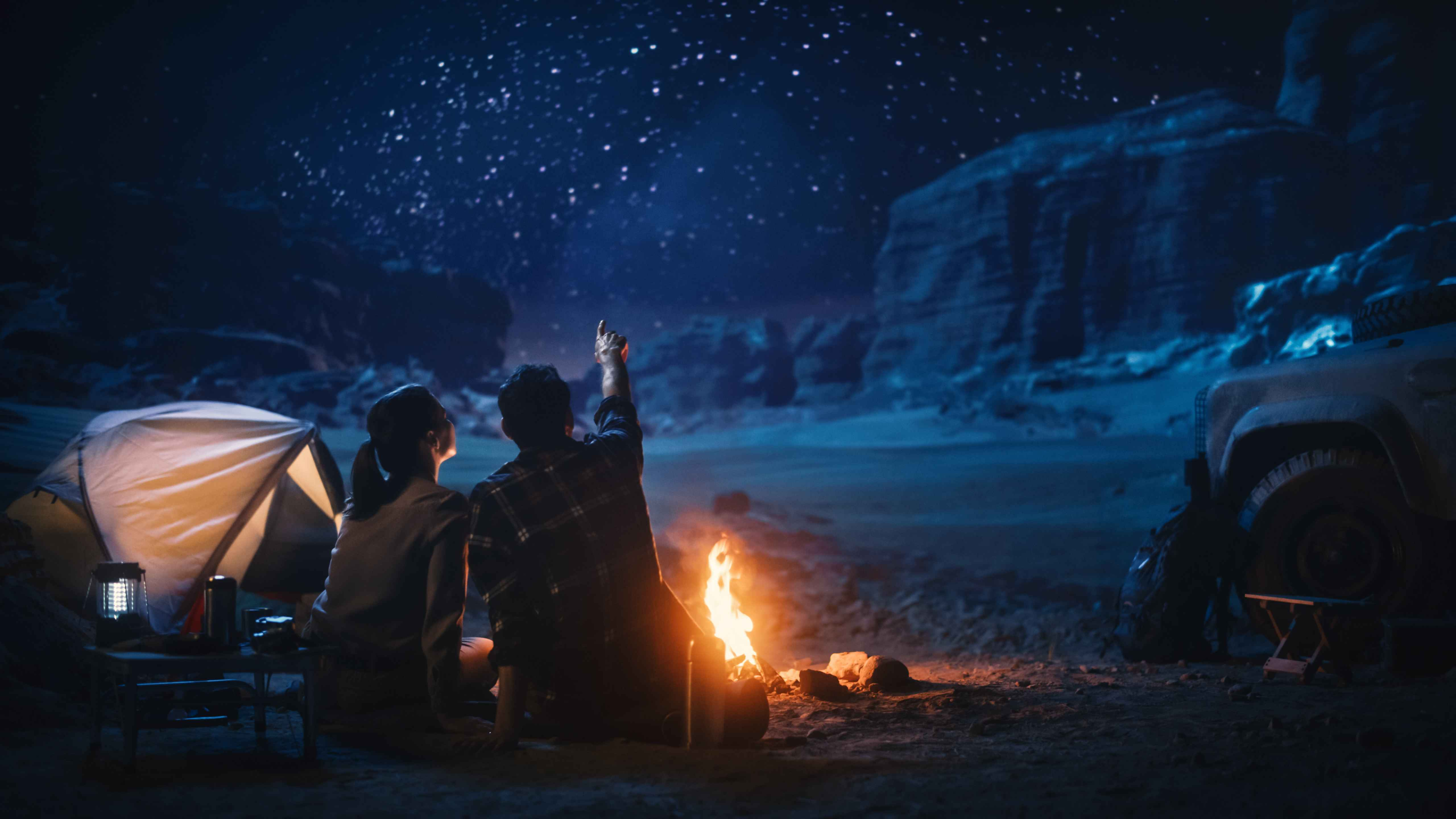 Once thing is certain: the demand for authentic nature experiences, high-quality camping equipment, ecological options and luxurious camping experiences continues to grow. After all, campers love to experience nature up close, enjoy unforgettable adventures as a couple, and unwind from the challenges of everyday life in the best way possible.
Camper Trend FAQ
Do motorhomes still have a future?
Yes, motorhomes still have a future because of their flexibility and convenience. Many people appreciate the freedom and independence that a motorhome offers and use it for longer trips or as a budget accommodation option.
When will mobile homes become cheaper again?
It is difficult to predict when mobile homes will become cheaper again. Price developments for motorhomes depend on various factors, such as demand, the cost of raw materials and production, currency developments and general market conditions.
How long will diesel motorhomes be allowed to run?
There is no general driving ban for diesel motorhomes, because it depends on which pollutant class they belong to and where you are traveling. However, the sale of new internal combustion vehicles is to be banned from 2035. According to the current status, existing vehicles may continue to be used, as it would otherwise be contrary to sustainability.
When will the camping boom end?
An end to the camping boom is quite unlikely, because people have always loved nature to relax there. The more stressful everyday life becomes, the greater the need for camping and outdoor activities.
Will mobile homes become more expensive in 2023?
Yes, motorhomes will become more expensive in 2023, because raw material prices and thus also purchasing conditions for supplier products and materials will rise disproportionately.
What is a mobile home worth after 10 years?
There are differences in value depending on the make and model. It also depends on the condition of the motorhome. In the first year, motorhomes lose about 20 percent of their value, in the second twelve percent and in the following years between eight and ten percent. You can research standard market prices on Internet exchanges.
When water dumps in the camper?
Clean water from a drinking water point that is filled into a clean fresh water tank will keep for about a week. If the fresh water flows through a fine-pored water filter during refueling or is disinfected with chlorine, it will remain fresh for a month.
When does a mobile home tip over?
During storms and sudden strong gusts of wind, a motorhome can tip over.
Which RV brands are the best?
That is subjective and depends on individual needs. The Hymer, Bürstner, Dethleffs, Carado, Eriba, Laika Caravans, LMC and TEC brands are particularly popular in Germany.
What does the future hold for mobile homes?
In the future, motorhomes will be more environmentally friendly and energy efficient, and will be equipped with even more advanced technology: solar-powered systems, intelligent heating and cooling systems, and state-of-the-art consumer electronics.
Will mobile homes become even more expensive?
Rising raw material prices and higher purchasing conditions for supplier products and materials are making mobile homes more expensive.