13 million Germans say: "Our favorite way to spend a vacation is camping." This was the result of a study conducted in 2022. Whether by motor home, caravan or camper - Germans love camping vacations! Reasons why many people favor camping and exciting facts about the travel behavior of Germans, you will learn in this article.
Why is camping vacation so popular?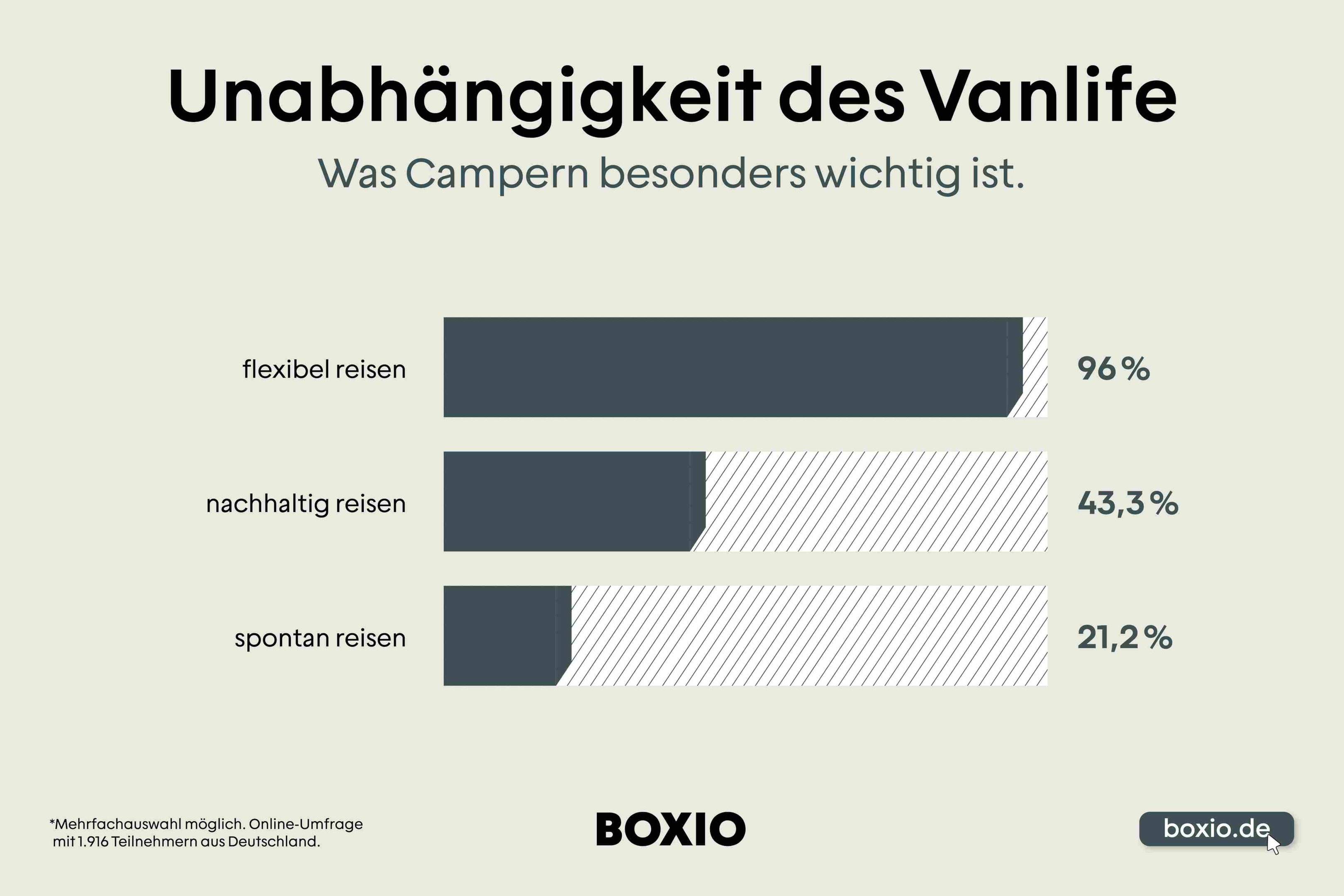 Many vacationers see the advantages of camping in the fact that they can travel flexibly, cheaply and sustainably. In addition, the issue of safety plays an important role, which is why many prefer camping vacations.

In addition, according to a survey of Germans with an interest in caravanning, the following reasons are among those that make camping vacations so popular:
🤩 Self-determination

🤩 Independence

🤩 Stay in nature
With so much freedom and individuality when traveling, it's no wonder that camping tourism is booming.
What is important to Germans when camping?
Apart from independence, comfort and safety are particularly important.
Among which age group is camping most popular?
As a survey showed, Europe's average camper is 39 years old, lives in a three-person household and is a white-collar worker.
Do women prefer camping or men?

Men prefer camping to women. This result should not surprise most people. But the gap is not as large as one might suspect. In 2022, 56 percent of German campers were men. Accordingly, the demand for camping fun is also very high among women, at 44 percent.
With whom do Germans prefer to spend camping vacations?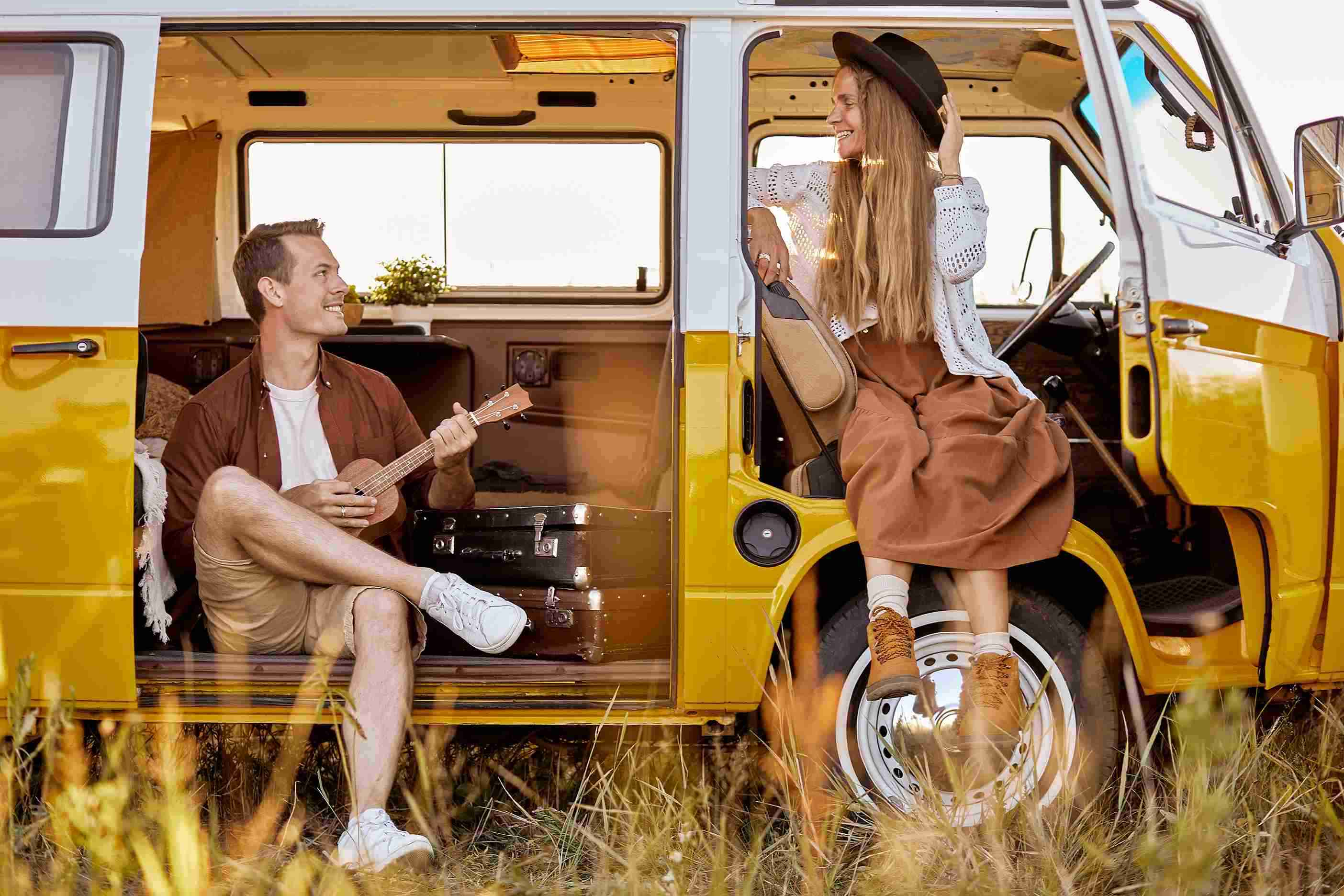 Campers are sociable people who prefer to share the great life experience of camping with their partner or family. Traveling alone is not much fun, which is also the result of our survey.
Plan the camping vacation well in advance or rather go spontaneously?
Very few Germans plan their vacation six months in advance. Most often, the trip is planned a maximum of one month in advance. This means that German vacationers are more spontaneous than one might expect.
How many times a year camping vacation?
The call for freedom and nature attracts 45 percent of campers to go on vacation three to four times a year. Another 43.3 percent go camping two to three times a year.
When in the year do Germans most like to go camping?
The months of June, July and August are especially inviting for camping vacations, because most people want sun, beach and sea.
Average stay at camping
Getting away for a weekend and escaping the stresses of everyday life is a fantastic way to spend a short camping vacation. No wonder that the majority (40.6 percent of the 1898 respondents) like to use a few free days for a camping vacation.

23.8 percent also like to travel for longer than 3 weeks in a caravan, motor home or camper.
What are the overnight prices at campsites in Europe?
Where the price was hot and where it was rather nice, a statistic tells us. Campers spent the most expensive nights in Switzerland and Italy. Here, the overnight prices averaged 54 euros/night. Whereas the cheapest campsites were to be found in Sweden and Germany. There, campers paid an average of just under 35 euros/night.
How many campsites are there in Germany?
There are 2,862 campsites in Germany with a total of 209,103 available pitches. Most of these campsites are located in the German states of Bavaria, Lower Saxony and Baden-Württemberg.
Which pitch do camping holidaymakers prefer?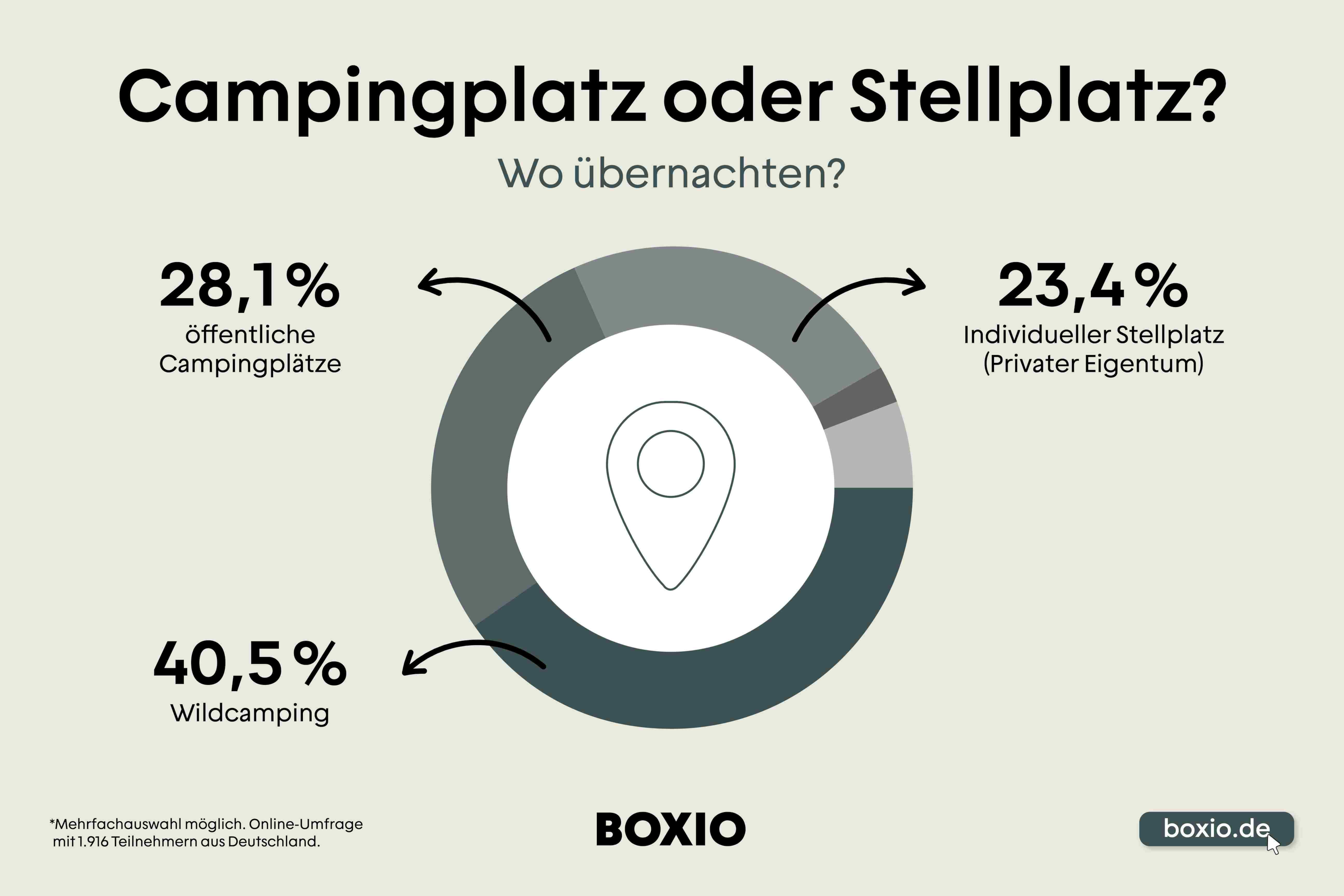 Wild camping is the most popular among German campers with 40.5 percent. This is followed by public campsites with 28.1 percent. And 23.4 percent prefer individual sites.
How do Germans prefer to travel?
70.8 percent of our respondents prefer to travel by camper van. Another 14.2 percent prefer the motor home and 7 percent favor the overlander.
How much money has been invested in the travel vehicle so far (acquisition & expansion)?
Most people spend between 10,000 and 30,000 euros on their travel vehicle.
What influence did Corona have on Caravaning?
The Corona crisis has given a strong boost to camping tourism. Thus, between camping veterans, there were also many who rediscovered camping for themselves. In 2021, 25,000 caravans and 82,000 motor homes were newly registered in Germany alone.
Hygiene while camping: what do statistics reveal about it?
We were interested in how it stands with the hygiene among camping vacationers and asked:
How do you keep it with the personal hygiene when camping?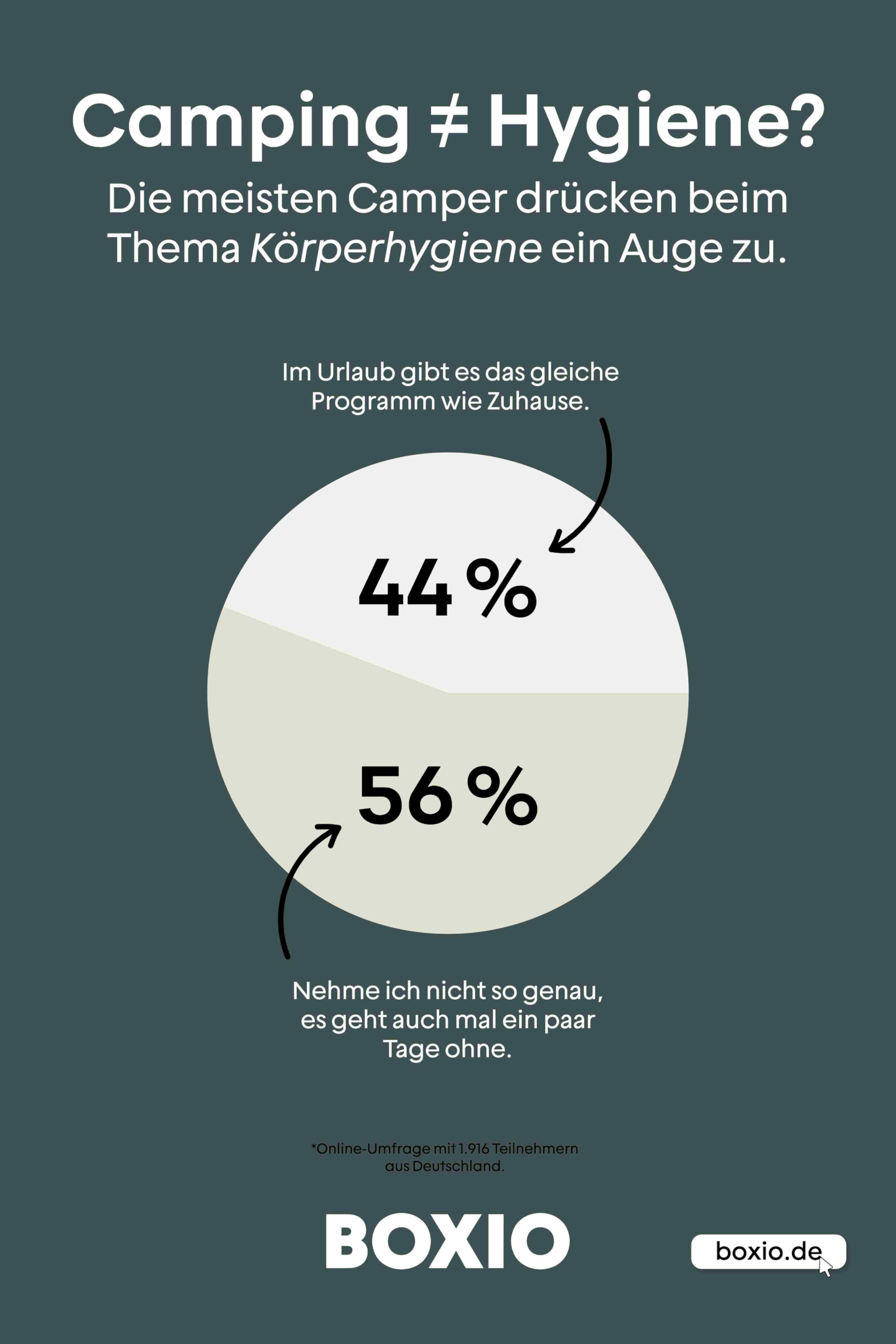 Among the 1215 campers surveyed, 56 percent said they don't take personal hygiene too seriously when camping. In contrast, 44 percent have the same hygiene program as at home.

Do you like to use sanitary facilities at campsites?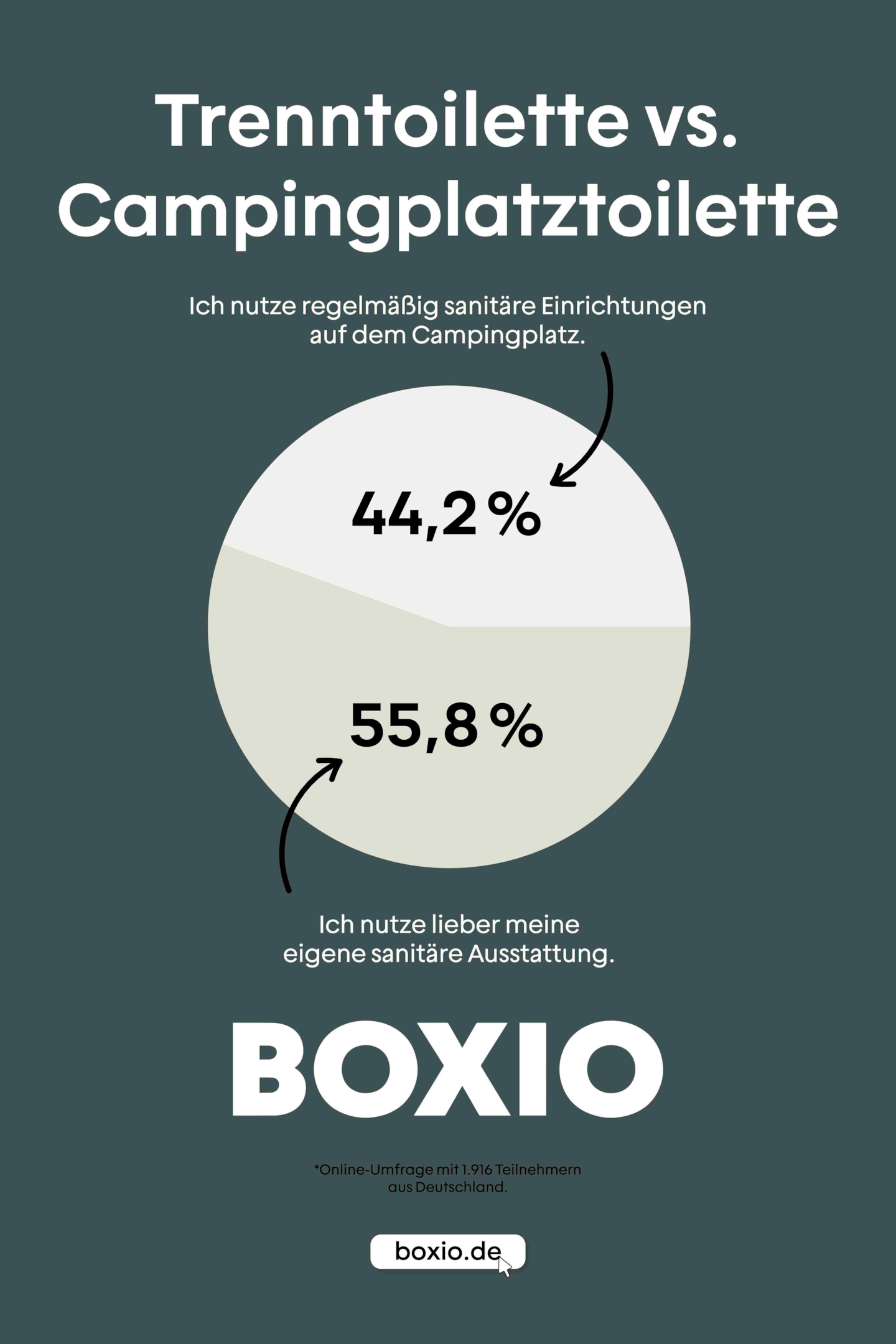 55.8 percent prefer to use their own sanitary facilities rather than using the sanitary facilities at campsites.

How do you rate sanitary facilities at campsites in general?

Most answers were in the satisfactory to poor range. 48.3 percent gave a three and 41.2 percent a four. This again explains why many appreciate having their own sanitary facilities for more comfort and well-being.
What would vacationers no longer want to do without when camping?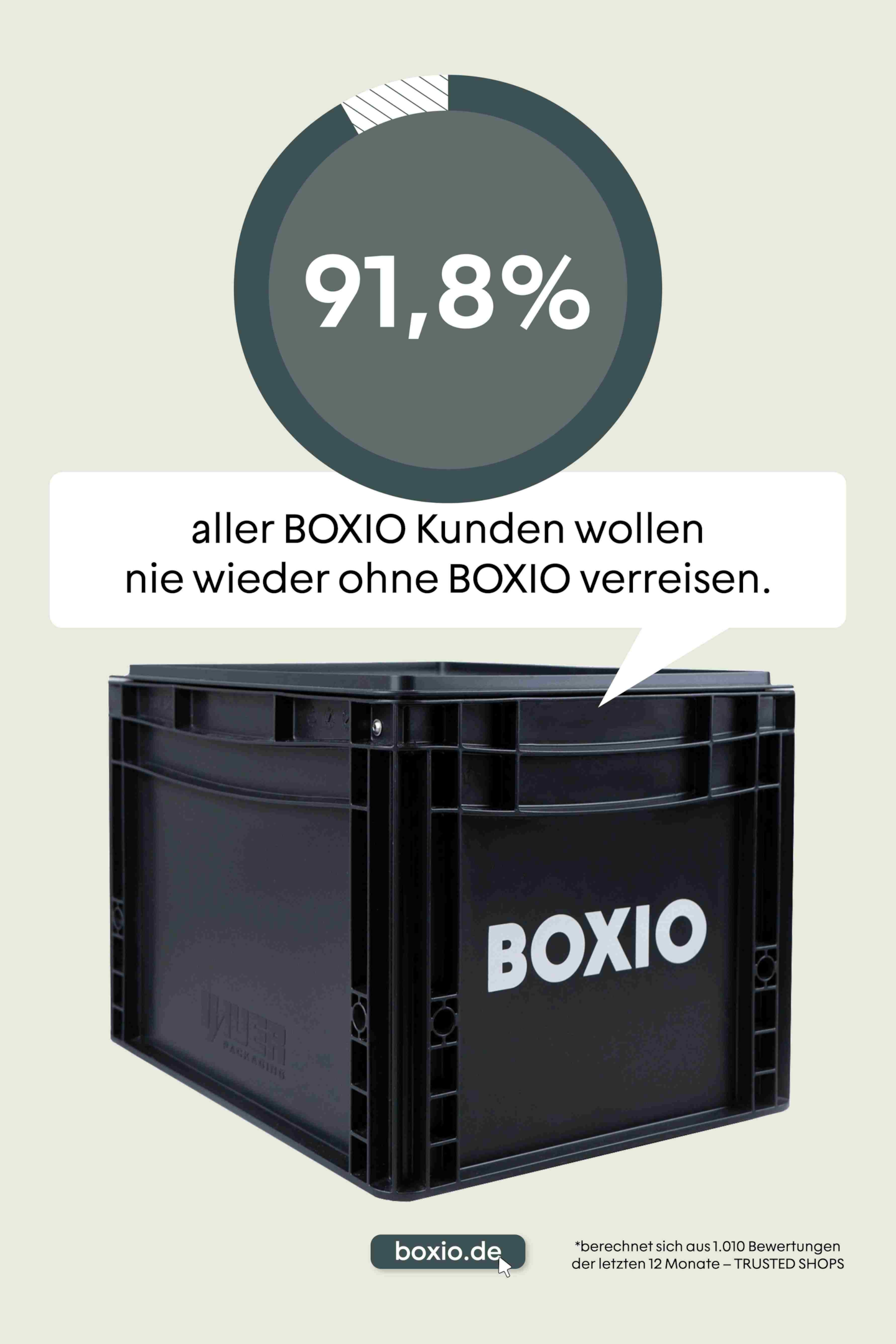 91.8 percent of our customers never want to travel without BOXIO again. We are very happy about this, because we wanted to offer a practical solution for the "daily business on the road" and as you can tell, we succeeded. 🙂
Destinations 2023 Statistics: Where to go on the next camping vacation?
Most (1475 of the respondents) will camp in other European countries in 2023, 629 people have chosen camping in Germany. And 361 will stay in the region. This means that they will travel a maximum of 200 kilometers for their camping vacation. A total of 104 people will go camping in the rest of the world.

Did you already know? 💡: Always sought-after destinations are the campsites on the Adriatic Sea or the upper Italian lakes, as well as the sites in Istria. Find more tips for finding a campsite with your camper here.
Sustainable camping - The result of a study
What will remain an important topic in 2023 is sustainability. According to a study by the Institute for Energy and Environmental Research Heidelberg (ifeu), camping can score points for the environment. However, whether camping is more sustainable than other forms of vacation depends on various factors that every camper can influence to a large extent themselves.

How sustainable your camping vacation is is up to you. We give you tips for sustainable camping.
Conclusion from the statistics and trends around camping tourism
Camping has been a trend for many years.
Cheap & sustainable camping,

independent & self-determined travel,

as well as the proximity to nature


make camping an increasingly popular form of vacation. In addition, during the Corona pandemic, more people took the opportunity to try caravanning and discovered the fun of it.
The need to travel in 2023 is extremely high. This increases the anticipation all the more for the upcoming camping vacations!




FAQ Camping Statistics
How to behave on the campsite?
Greetings


Be open


Respect the privacy of others


Drive only at walking speed across the campsite


Keep the campsite and the sanitary facilities clean


Do not make noise after 10 pm
Who camps the most?
In Germany, the most campers per inhabitant come from Mecklenburg-Vorpommern.
What is camping behavior?

Camping behavior refers to all behaviors that are commonly part of camping and go beyond just spending the night in a car or RV. Camping behaviors include: Setting up tables and chairs, extending awnings, doing laundry, grilling, and cooking in the camper.
Is sleeping in the car camping?
In order to restore fitness to drive, simply spending the night in the car at rest stops etc. is tolerated for one night. Camping behavior should be avoided in the process.
Why does camping make us so happy?
Camping grounds you. Instead of the constant sensory overload and mass consumption, everything is reduced to the important things here. This clears the mind, promotes gratitude and appreciation and relaxes.
How many Germans go camping?
13 million Germans enjoy camping vacations.
Is camping healthy?
Yes. Scientists have proven that camping improves sleep quality. The reasons for this are: more fresh air, active vacation style and a better day-night rhythm.
Why do people go camping?
There are many reasons for this. For example:
Experience self-sufficient adventure,


go on vacation at low cost,


always have your home with you,


relax in nature,


for children camping is nicer than staying in a hotel,


uncomplicated atmosphere on the camping site,


to reflect on what really counts in life.
What is special about camping?
The closeness to nature is special when camping.